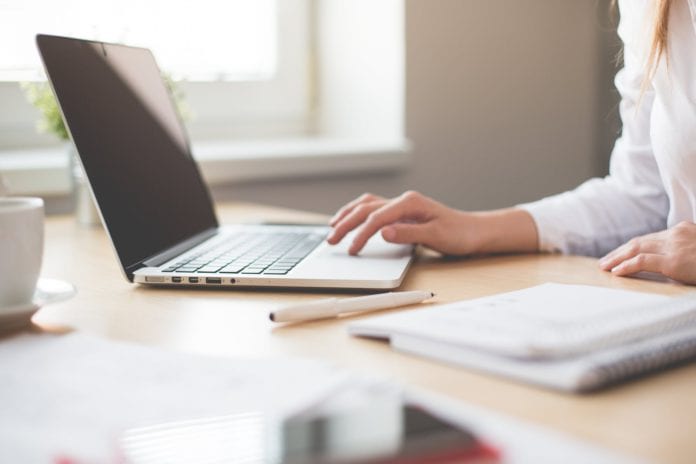 A Galway team's third annual survey on remote working has found that almost 95% of people believe that it makes life easier.
Between late April and early May, researchers from NUI Galway and the Western Development Commission gathered survey responses from more than 8,400 employees nationwide.
Among their findings were that just 8% of workers have returned to the office full time, while more than half are working hybrid, and 40% are fully working from home.
It also found that remote working is increasingly becoming a priority for employees, with 30% of people saying that they would change jobs if their requirements were not met.
A third of those would be willing to move to another job in order to work from home, even if it meant taking a pay cut.
Minister for Rural and Community Affairs, Heather Humphreys highlighted that accommodating remote working can help companies to "attract and retain talent" at a time when there are shortages in the labour market.
"So much excellent work has been done in the last few years to support remote workers and employers".
"These survey results will build on that work, providing up-to-date information on remote working experience of employees."
"I have no doubt that this will help enable us to make the right decisions at this crucial time," Heather Humphreys said.
She highlighted the investment in Digital Hubs as one way in which the government is enabling remote working, investment in the network of which is set to continue throughout 2022.
Prior to the COVID-19 pandemic, more than half of employees in Ireland, 58 percent, had never worked from home or outside of the office before.
Far from reducing productivity, 49% of the people surveyed said that they work more hours while remote working, while just 6% said that they put in fewer.
Obviously not having to commute each morning and evening saves people a great deal of time in the day.
The top five activities that people reported spending that extra time on include household duties (e.g. cleaning, shopping, DIY); exercise; working on their main job; relaxation; and caring responsibilities.
People were also optimistic about how it affects their career future, with 49% saying they think it has no impact on promotion opportunities, 33% did not yet know they impact, and 9 percent each felt that it had a positive or negative impact on promotion opportunities.
This is the third such annual survey the team in Galway has carried out since the start of the COVID-19 pandemic, and Prof Alma McCarthy of NUI Galway highlighted how they have changed it up over time.
"We added a new module asking if remote working was a key factor in changing employer and career decision making."
"It is interesting to see that of those who changed employer since the outbreak of Covid-19, nearly half – 47% – indicated that remote working was a key factor in their decision to change employer."
The reports from the 2020 and 2021 Remote Working Surveys are available from NUI Galway's Whitaker Institute here.