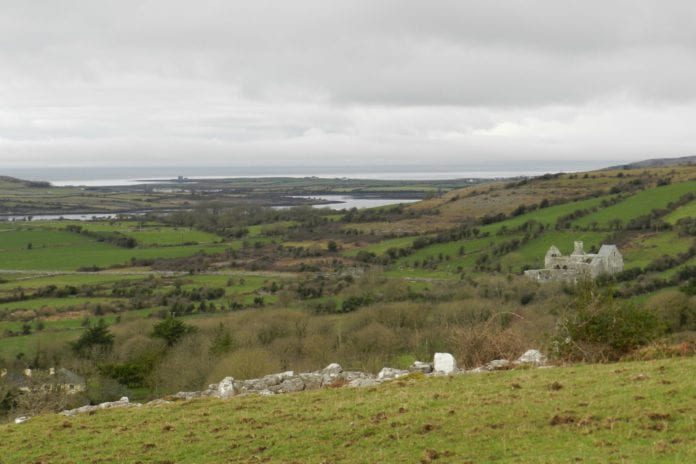 Sean Kyne TD has launched a new publication which contains recommendations for supporting the growth of creative economies in peripheral areas.
Creative Economies in Peripheral Regions is written by Dr Patrick Collins at NUI Galway and Professor James Cunningham at the University of Northumbria, and is designed to be a sustainable model for development in areas outside of large urban settlements.
The authors make the case for vibrant, creative and cultural economies in Ireland's peripheral regions.
It is the first publication to map the existence of the creative economy beyond city boundaries.
This work takes place within the context of an evolving consumer society where there is increasing recognition of a change in consumer patterns as the modern consumption era matures.
Commenting about the new publication, Dr Patrick Collins from the School of Geography and Archaeology at NUI Galway, said: "This book is about putting a positive spin on the term 'peripheral'. We provide evidence of people, inspired by their place, competing in international markets where the authenticity and creative nature of their produce is in high demand."
Dr Collins explained that as more and more people buy goods that they feel reflect their own individual identity, more of us are expressing ourselves by how we dress, what we eat, what we listen to and where we go on holiday.
In doing so, he argues, we are turning our back on mass produced goods and services.
"As the market for these kinds of goods laden with expressive values increases, the products from our peripheral regions become more desirable. We argue in the book that it is the connectedness to place; the use of more traditional production techniques; and the imbued sense of authenticity in the produce of the peripheral regions that makes them more and more marketable in a maturing consumer society," Dr Collins added.
Creative industries mentioned in the book include Telegael in Spiddal, County Galway, a leading feature film, TV drama and animation company with major global partners.
Telegael employs over 70 people in high value jobs and is co-producing projects with companies located all across the world.
Also mentioned is Druid Theatre, an organisation that produces critically acclaimed theatre productions inspired by the stories of the periphery and bringing them to audiences across Ireland and right around the world.
This book will be of value to those from a social science and business background and it will also be of interest to those within this growing sector and those that support it.