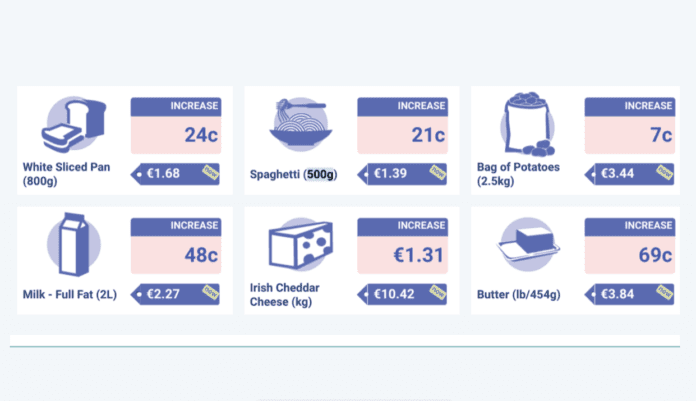 Inflation in the Irish economy rose to 8.5% in February, up from an annual increase of 7.8% in the 12 months to January 2023.
This is the 17th straight month where the annual increase in inflation has been at least 5%.
CSO data shows that the divisions with the largest price increases in the past year were housing, water, electricity, gas and other Fuels (+26%), and food and non-alcoholic beverages (+13.1%).
Education (-6.3%) and Miscellaneous Goods & Services (-0.1%) were the only divisions to show a decrease when compared with February 2022.
The National Average Prices for selected goods and services for February were also published today.
There were price increases for an 800g loaf of white sliced pan (+24c), an 800g loaf of brown sliced pan (+23c), 2 litres of full fat milk (+48c), and a pound of butter (+69c) when compared with February 2022.
A comprehensive list of items included in the National Average Prices and their monthly prices can be found here.