Wellies are the new black hoodies.
It's impossible to escape from the nationwide debate on next year's referendum on the 8th Amendment. 
And with both sides upping the ante trying to win over those who are undecided, creativity is needed to attract attention.
That's exactly what was on offer today at the Ploughing Championships, with Galway Pro-Choice making some interesting badges for their trip to Co. Offaly.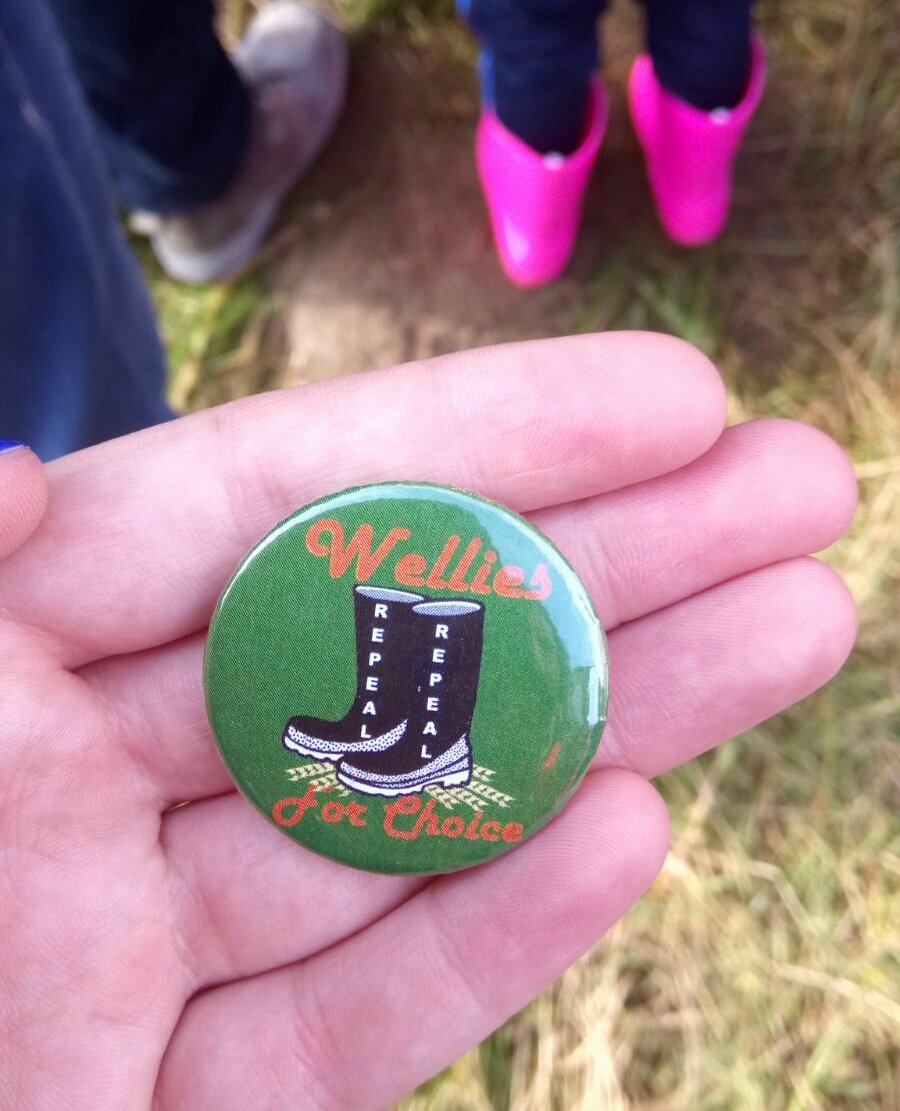 With the social war that is about will divide the nation, it seems that half of Ireland will be wearing badges and hoodies supporting both sides of the debate.
This particular badge went down very well indeed, (at least with pro-repeal activists).
I'd LOVE one! but I'm working in Dublin. Where can I buy? Pease Please Please

— Saundra Stephen (@hiheal) 19 September 2017
How can I get one of these??? Not at ploughing 😬

— Liz Carolan (@LizCarolan) 19 September 2017
Can you keep one for me? I can meet you at the March

— Gaye Edwards (@BrennanGaye) 19 September 2017
Love them 👌 #repealthe8th!

— Rob McDowall (@robmcd85) 19 September 2017
Let us know what you think!