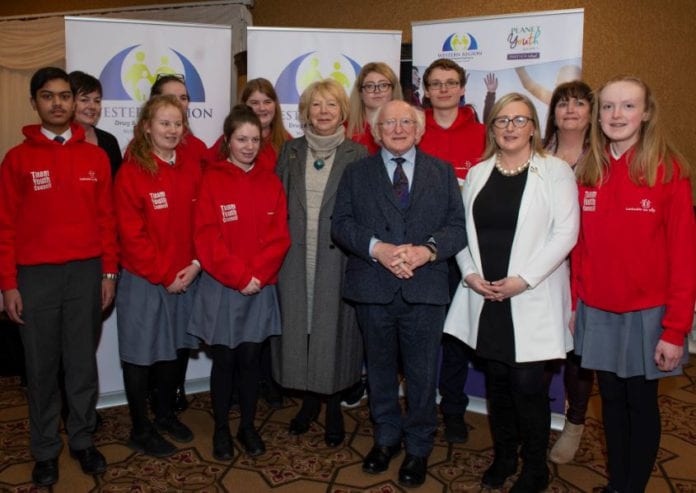 Parents across Galway have been invited to attend free online events designed to help them through the COVID-19 emergency.
A series of Planet Youth workshops and webinars have been scheduled over the next fortnight and are open to parents of primary and post-primary pupils in the county, as well as in Mayo and Roscommon.
On Tuesday 12 May, parents are invited to a 'Motivation and Your Teenager' webinar live on Facebook at 8pm.
Adolescent Psychotherapist Gina Dowd will be the guest speaker at the webinar and she will answer parents' questions which can be sent beforehand, or asked during the event.
Emmet Major, Planet Youth explained: "To attend, parents just need to go to the [Facebook page] shortly before 8 o'clock on Tuesday evening. It is not necessary to register beforehand.
"Among the topics will be communicating with your teenager, the mystery of motivation,
understanding adolescent anxiety, adolescent development and also parental support.
"It will offer lots of tips and insights of real value to parents."
Interactive Online Workshops
Three workshops entitled Parenting your Pre-adolescent through COVID-19 have also been
organised and will take place at 7.30pm on 14, 19 and 21 May.
"These workshops will be interactive and will allow parents to talk, in a facilitated environment, about the challenges they are currently facing and the good things they are doing to get through COVID-19," said Emmet.
"Gina will also attend these events and provide support and guidance to parents.
"These evenings have been specifically developed for the parents of children who are currently in Fifth and Sixth classes.
"These Sixth class children will be starting secondary school later this year and are really facing into the unknown, as are their parents.
"For these three workshops, it is important, though, that parents register beforehand. It is not happening on a public forum like the Planet Youth Facebook page."
Those interested in attending will receive a video-conferencing link.
Speaking about Planet Youth, which has been operating in Galway since 2018, Emmet said: "A key area of focus for us has been to provide support to parents in the region. We are very conscious that parents are now dealing with extraordinary challenges and we want to be there for them."
Parents can register to attend one of the interactive Parenting your Pre-adolescent workshops by emailing their preferred date to events@planetyouth.ie
Those who wish to submit questions before the 'Motivation and Your Teenager' event can do so by emailing communications@planetyouth.ie