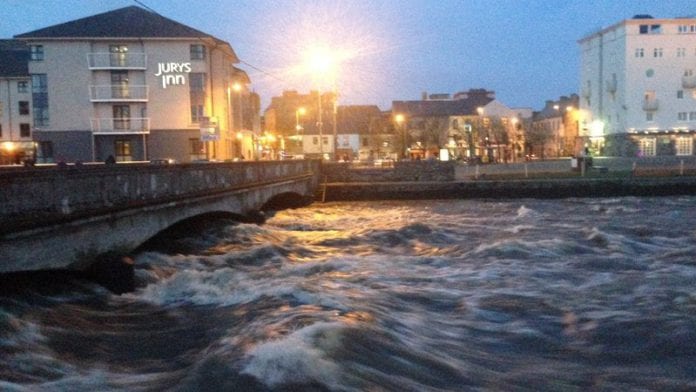 An online petition calling for the implementation of improved safety measures along the Corrib River in Galway city has received over 55,000 signatures.
The online petition, which was created shortly after Robert Murray (25) from Salthill lost his life in the river in January, calls for more safety measures such as ladders, cctv, sensors, and safety nets along the Corrib.
Though it is one of the shortest rivers in Europe, the Corrib is also one of the fastest flowing city rivers in the continent, making going into the water "like falling into lava".
The 'Make the River Corrib Safer – Let's Save Some Lives' petition on change.org states that "Every year we lose numerous lives in the River Corrib- one of Europes fastest flowing rivers."
"Some fall, slip in an often intoxicated state, others choose to get/jump in there themselves- but often it is a spur of the moment decision. There is no way out, no way back."
It says that while most cities in Europe have safety ladders along rivers to let people get out, those are missing on the Corrib, and also recommends multiple other possible safety features.
"The kind volunteers that stand out on Saturday night are not enough. For people not from Galway city, the situation is so bad, that people have to stand guard, in order to stop people."
"But that simply is not enough. Every year a lot of people die in this river, that needs to end," the petition pleads.
Since its creation, the petition has attracted more than 55,000 signatures.
Multiple safety measures have been undertaken along the river in recent days and months. It was announced by Mayor Cubbard in late August that up to 100 new life buoys are being installed along the river banks after a review.
And last year funding was provided for a project which will use thermal imaging to detect when someone has entered the river and alert gardaí.