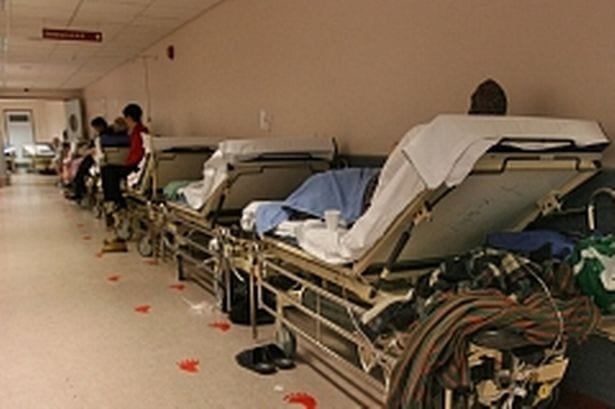 More than 200 people waited on trolleys this week at UHG in the single worst week for hospital overcrowding on record.
An analysis by the Irish Nurses and Midwives Organisation found that there have been 3,143 patients on trolleys or without a proper bed in Ireland hospitals this week.
This makes the first fill week of 2020 the worst seen since the INMO started keeping records 16 years ago.
On both Monday and Tuesday there were 760 patients without a proper bed, the highest level ever seen in a single day.
The most overcrowded hospitals this week included:
University Hospital Limerick – 322
University Hospital Galway – 212
Cork University Hospital – 210
South Tipperary General Hospital – 210
INMO General Secretary, Phil Ní Sheaghdha, said "This has been an incredibly difficult week for our members in emergency departments and on understaffed, overcrowded wards.
The union leader added that patient safety has been repeatedly put at risk, and that this week's performance cannot be repeated.
"We need to draw a line in the sand and ensure that we make consistent progress in reducing overcrowding," Phil Ní Sheaghdha said.
"When hospitals have secured safe staffing and extra capacity, they have reduced the overcrowding problem. 2020 should be the year we turn this around."
Overcrowding eased somewhat today, with 23 people without a bed at UHG, down from 51 earlier this week when it was the second worst hit hospital in the country.
There are still 19 patients on trolleys or in wards waiting for a proper bed at Portiuncula Hospital, an abnormally large number for the Ballinasloe Hospital.