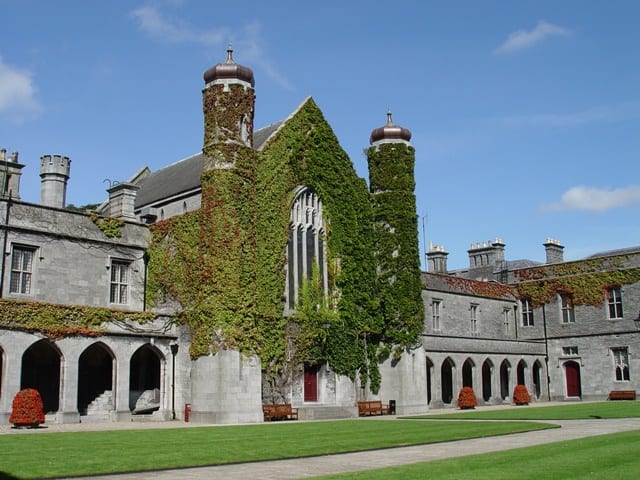 NUIG has made a significant jump up global university rankings this week according to newly released figures.
The latest Times Higher Education (THE) World University Rankings 2019/2020 places NUIG into the 250 -300 range, compared to 301-350 last year.
The improved position is primarily through the university's focus on research, which has been particularly impactful in the field of medtech.
However this spot on the rankings is still below he 201-250 peak that NUIG achieved in 2018, before slipping last September.
The Times Higher Education World University Rankings, now in their 16th year, apply rigorous standards, using global benchmarks across all university's key missions – teaching, research, knowledge transfer and international outlook.
President of NUI Galway, Professor Ciarán Ó hÓgartaigh said that this year's score is a "reflection of the continuous effort across this University" to improve.
"Rankings are fragile measures and we at NUI Galway are determined to be true to our values of respect, excellence, inclusiveness and sustainability and further enhance our distinctive international reputation and reach, serving our students and our hinterland and drawing on the strengths of our people in research, teaching and societal impact."
President Ó hÓgartaigh added "There is a clear desire for third level education in this country as a means of advancing opportunities for our students and of reinvigorating our society."
"Investment in an ecosystem that's appropriate for our students in meeting that clear demand for a third level system that is internationally competitive is an imperative, not for us, but for our students and for society."
Trinity College Dublin remains the highest ranked Irish university in the Times' scoring, placing at 120th in this year's rankings, followed by UCD (201-250), and NUIG.
"This week 53 years ago then Minister for Education Donagh O'Malley started a revolution at second level education,"Prof Ó hÓgartaigh said.
"There is now an opportunity for a revolution for the next generation, now at third level.  We look forward to working with Government and our other stakeholders in envisioning and resourcing this shared future."