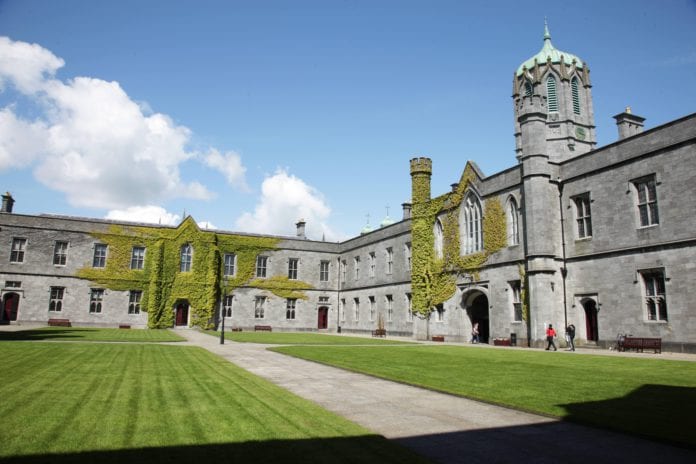 Ten projects at NUI Galway have received funding to for research collaborating with community and voluntary organisations working in healthcare, human rights, rural crime, and the arts.
The Irish Research Council has awarded over €113,000 for work that will see NUIG researchers partner with organisations such as Croí Heart & Stroke Charity, The Alzheimer's Society of Ireland, Baboró arts festival for children, and more.
Prof Jim Livesey, Vice-President of Research at NUIG, said that collaboration with community organisations is "integral" to research at the university.
"These community organisations bring new energy and innovation to our research, and as partners we work together to find solutions that enhance their services."
"Open research brings challenges posed by society to our community, and these diverse and inclusive projects will undoubtedly improve the standards of care and service provided to the wider world."
Science Foundation Ireland announced funding for a total of 76 projects under the New Foundation banner, which, along with community and voluntary groups, also includes work supported by government departments and agencies.
In each of the past three years, a dedicated strand of the call provides opportunities for researchers to work on important areas of policy, including global development, crime, creativity and children.
Minister for Higher Education Simon Harris said "These research collaborations are helping with some very important community and voluntary sector projects."
"I welcome that the highest ever number of funding awards are being made today by the Irish Research Council to support these research collaborations with the community and voluntary sector."
Since 2015, over 200 community, voluntary and charity organisations have engaged across various Irish Research Council programmes, 278 projects have been funded with an associated investment in excess of €6.5 million
The ten funded projects at NUIG will be led by:

Dr Sinéad Hynes, Occupational Therapy, who will work with The Alzheimer Society of Ireland to develop recommendations and identify what the future care needs of older LGTBQI+ people living with dementia in Ireland are.
Dr Haroon Zafar, School of Medicine and BioInnovate Ireland, who will be part of a research collaboration with Croí, the Heart and Stroke Charity on the remote management of heart failure during Covid-19 through 'telehealth'.
Dr Charlotte McIvor, Drama and Theatre Performance, who will partner with Baboró International Arts Festival for Children on the first national project to look at interculturalism, diversity and inclusion in theatre for the young audiences sector.
Dr Michael Lang, J.E. Cairnes School of Business and Economics, whose research will contribute towards a better understanding of the nature of rural crime – perceived, experienced, and recorded – and will analyse how it varies across different regions of Ireland.
Dr Orla Dolan, Occupational Therapy, whose research will look at an evidence base for meeting therapeutic care needs using Virtual Cognitive Stimulation Therapy with individuals living with mild to moderate dementia residing in the community in Ireland.
Dr Barry McDermott, Engineering and Informatics, who will work in partnership with Busitema University on a novel low-cost, robust device for the prevention and treatment of post-partum haemorrhage in low resource settings.
Dr Oonagh Meade, School of Psychology, who will partner with Croí Heart and Stroke Charity who have developed "MySláinte", a new cardiac rehabilitation programme delivered online to ensure equal access to cardiac rehabilitation in Ireland.
Dr Rónán Kennedy, School of Law, who will partner with the Trust for Civil Liberties, Human Rights and Fundamental Freedoms and with Dr Laura Cahillane of the University of Limerick to examine whether the establishment of the Judicial Council will bring the Irish approaches to judicial conduct and ethics and judicial education and training up to international best practice.
Dr Miriam Haughton, Drama and Theatre Performance, who will work with Age & Oppportunity on the documentary 'Mad, Bad and Dangerous: 'Difficult' Irish Women Abroad'.
Dr Kevin O'Sullivan, Department of History, who will be part of a research collaboration with Dóchas – the Irish Association of Non Governmental Development Organisations focusing on the historical research into humanitarian practice.