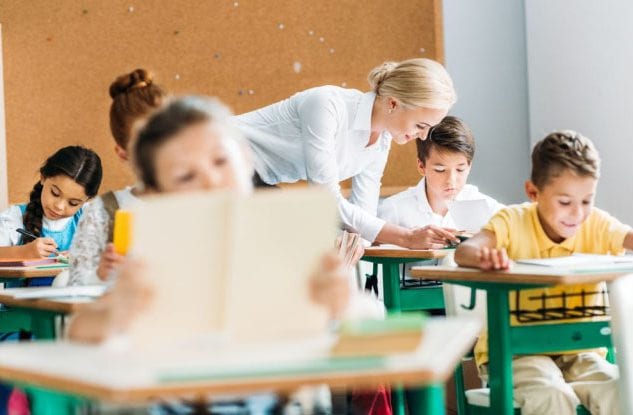 Primary school teachers in Ireland are overwhelmingly white and catholic according to a new study by NUI Galway.
Dr Manuela Heniz and Dr Elaine Keane from NUIG have carried out the first ever comprehensive study of primary school teacher's backgrounds.
They found that 99% of people who responded to their survey identified as a settled white person.
This is out of line with the census which found that more than one in ten people in Ireland identify as being of a non-Irish nationality.
While 13% of the population speak a language other than English or Irish at home.
The number of non-Irish residents has risen from 5.8% of the population in 2002 to 11.6% in the 2016 census, but that is almost completely absent from the teaching body.
Dr Keane and Heinz said the goal of their study was to "promote a diverse and inclusive teaching profession in Ireland by informing policy makers and educational practitioners about the current 'diversity gap' between pupil and teacher populations."
They believe that a more diverse teaching population would be of great benefit to the education of Irish children.
But they feel that there are barriers which, "Discourage or prevent individuals from underrepresented groups from considering or pursuing teaching careers in Ireland."
The lack of diversity in primary school teachers went beyond just race and nationality, the study found.
Less than a fifth of people seeking a qualification for primary school teaching were male.
And 90% of primary level teachers identify as Roman Catholic, with only 5% saying they are non-religious.
This is out of step with the general population which is 78% Catholic and 10% non-religious.
The study challenges educators and policymakers to consider what barriers might be stopping people from minority backgrounds from going into education, or progressing in teaching careers.
Possible causes identified include the culture and hiring practices of schools, financial issues such as the cost of living and education,and the fact that many primary schools still have a Catholic ethos.
Dr Heinz said, "For many students who are refugees, have certain learning difficulties, or have come from abroad and did not speak English when they enrolled in school, the door to primary teaching is closed early."
"The predominantly denominational, and mostly Catholic, Irish primary school and initial teacher education system may act as a further deterrent for people who do not share the religious beliefs and values espoused by the great majority of primary schools as well as colleges of education."