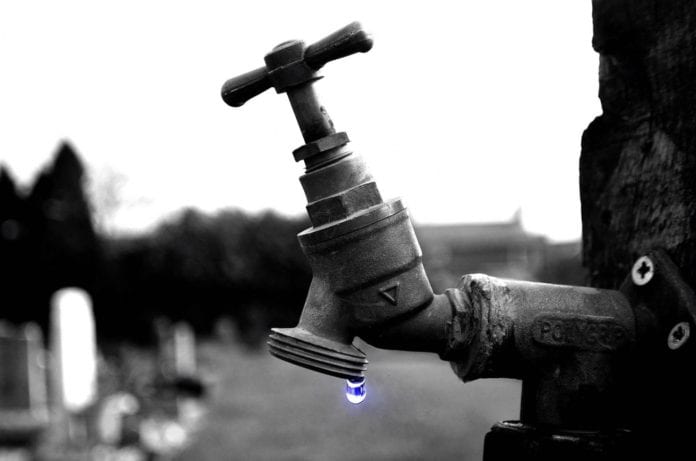 Night time water restrictions have been imposed in the Ballinasloe area this week due to increased demand and dropping reservoir levels.
Irish Water and Galway County Council have advised customers in and around Ballinasloe, particularly in the Kiltormer, Cloonlahan and Cloontuskert areas, that water restrictions will be in place from 9am to 9pm with immediate effect.
These restrictions are being imposed to ensure a "continuous daily supply" for the affected areas.
The need for conservation has been brought on by a long spell of warm, dry weather, with drought water levels in rivers, lakes and boreholes affecting reservoir levels.
The Ballinasloe Water Treatment Plant is operating at capacity due to the demand, and supplementary pumps have been deployed to the River Suck because of the low river levels.
People in Ballinasloe, Laurencetown, Eyrecourt and Kiltormer are urged to "reduce water usage" in every way possible to protect the supply.
HSE handwashing guidelines for the Covid-19 crisis, and the fact that people are spending far more time at home in lockdown, are part of the reason why domestic household water usage has jumped 20% since February.
Each person in a household is now using an average of 24 litres of water a day figures from domestic meter readings showed.
Irish Water's Asset Operations Lead for Galway, Tim O'Connor, said that it's important that people the HSE's guidance, but that there are easy ways to conserve water.
"We are thankful to the residents on Inis Oirr and Inis Mór who have been conserving water where possible for a number of weeks now and where there are already nightly restrictions in place."
"We would urge consumers supplied by the Ahascragh, Dunmore, Gort and Ballinasloe water supplies to be particularly mindful of their use at this time due to depleting water levels in their water sources."
Ballinasloe is the third such water supply in Co. Galway to be impacted by increased demand and the recent prolonged dry weather conditions.
Along with nightly water restrictions on Inis Oirr and Inis Mór, there are restrictions on public water supplies in Ahascragh, Gort, Dunmore and Ballinasloe which are at risk of reaching drought levels.