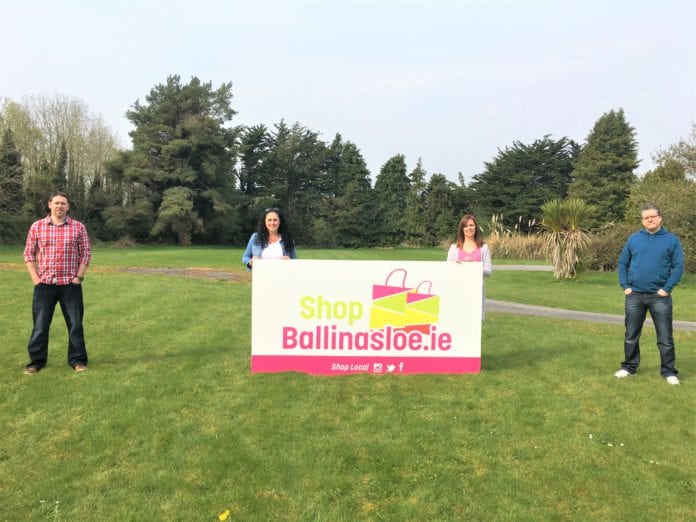 With the shops closed during the public health emergency, many people are turning to online shopping, many for the first time.
And with that in mind, a new community marketplace has been launched which allows shoppers to continue to buy locally and support their community.
Over 50 businesses have already signed up to ShopBallinasloe.ie which has a wide variety of Irish products from a range of local suppliers.
It allows shoppers to browse across multiple products, services and selections and checkout in one single transaction with their order shipped from the supplier straight to their home.
The joint initiative between local businesses marketing agency Araya Business Support Services and Kickstart Web Design was set up in just a few short weeks.
Joe Glennon and David Ansley of Kickstart Web Design said: "This is great initiative with a simple clear message that highlights the need to buy local.
"The idea is simple, we are asking businesses and consumers in the Ballinasloe area to support the local economy, to attract new business and to help ensure our towns survives."
ShopBallinasloe.ie was launched earlier this month and oringinally sold vouchers, but it has now expanded to sell products.
Shoppers can choose from the many Irish products on offer from local businesses such as Cahalan Jewellers, Kellers of Ballinasloe, The Front Room, Carol Kelly Artwork, Fletchers of Ballinasloe, J&S Photos, Wag'n'Tails, Shearwater Hotel and many more.
Niamh Creaven Connaughton and Honoria Mitchell Black of Araya added: "When you invest money in your local economy, you're not just helping local business owners – you're also helping yourself.
"You're making your town a better place to live in, with a rich character, thriving economy, and tightly knit community. And the more local businesses prosper, the more new businesses will open, making it even easier to continue shopping locally in the future."
Already the initiative has gained great traction amongst not only local businesses and customers, but also from other towns who recognise the importance of supporting their own local businesses through the months ahead and securing a strong future.
The new online marketplace has been positively received by local shoppers and businesses alike, recognising that by embracing technology to enhance our community, there has never been a better time or a better reason to shop and support local.