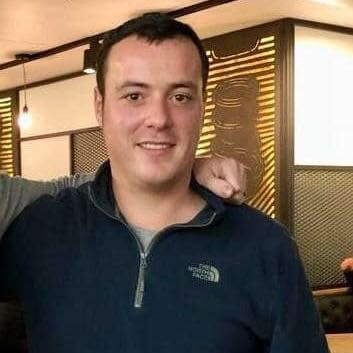 Stephen Warde, who has been missing in Malaysia since the new year, has been found safe and well accorsing to a search group.
An extensive search has been taking place for the missing Kinvara native who had last been seen in Kuala Lumpar on December 28.
His family had not heard from him since January 1 when he last spoke to them on WhatsApp.
A Facebook group 'Help Find Stephen Warde – in Malaysia' was set up to coordinate efforts to raise funds and speak for the family.
A spokes person for the group said this morning "Stephen Warde has been found safe & well in Malaysia. More information to follow when we have it."
The 31 year old was reunited with his family in Malaysia early this morning.
Stephen's mother travelled to Malaysia weeks ago, and was joined by three of his siblings, where they have been receiving support from the Department of Foreign Affairs and the Irish Embassy.
There was a massive outpouring of support for the family in Galway, Malaysia, and elsewhere as tens of thousands were raised to support efforts to find him.
The family thanked everyone for their support and help and asked for privacy at this moment.