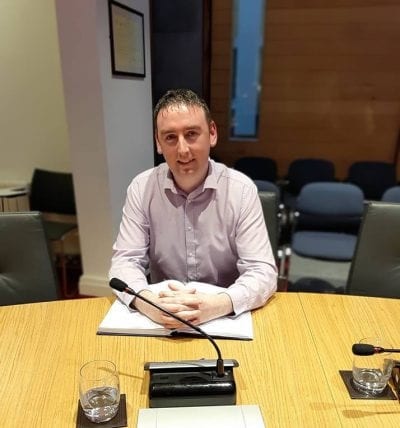 Mayor of Galway City Mike Cubbard has announced that he will stand in the coming general election as an Independent candidate.
The next general election will take place on Saturday, February 8 it was announced this week, with the President formally dissolving the Dáil yesterday at the request of the Taoiseach.
Mike Cubbard was first elected to the city council in 2014, and after the local elections last year the Westside native was chosen as Mayor.
Mayor Cubbard said that with six years of experience in local politics under his belt, he believes that he's ready to represent Galway at Dáil Éireann.
"I ask that you give me a chance to show I can bring my work rate and passion for Galway to the Dáil," Mike Cubbard said.
"Housing is in a crisis, record numbers are on trollies in our hospitals, children are waiting 12 months for surgery, mental health supports are non existent from Government, our defence forces work for below minimum wage in poor conditions and people such as carers and those with disabilities are forgotten about."
Mayor Cubbard said that climate change and environmental protection are also key issues for him.
He added that while he will be campaigning on these issues, he won't try to "sell you a manifesto", also saying that he will not be using any election posters for his campaign.
This will be the first time since 1918 that an election will take place on a Saturday, and it's expected that the new Dáil will be convened on Thursday, February 20.