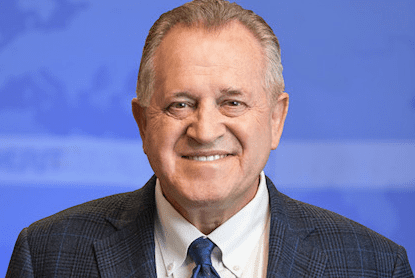 The CEO of Merit Medical Systems, Fred Lampropoulos, has been appointed as an Adjunct Professor of Engineering at NUI Galway.
He will mentor NUI Galway staff and students as part of his new honorary role at the university.
Fred, who is the founder and Chairman of the company, holds more than 240 patents on devices used in the diagnostic and therapeutic treatment of cardiovascular disease.
President of NUI Galway, Professor Ciarán Ó hÓgartaigh, said: "NUI Galway is honoured to appoint Fred Lampropoulos as an Adjunct Professor in Engineering in recognition of his distinguished career as a medical device industry leader and a healthcare visionary.
"As an innovator and a pioneer of the medtech sector, Fred has a lifetime of experience and industry knowledge which we are delighted that he will share with our students and colleagues at NUI Galway.
"Lampropoulos and Merit Medical Systems, the company he founded are a vital part of the medtech cluster in Galway; employing 1,000 people in our city which is home to Merit's European headquarters.
"We are delighted to welcome Fred as an Adjunct Professor and we look forward to the insights and experience which he will bring to the University and to the College of Engineering and Informatics."
Dean of Engineering and Informatics at NUI Galway, Professor Peter McHugh said: "It is highly appropriate that NUI Galway honours Fred as an Adjunct Professor in Engineering, as it recognises the huge contribution Merit Medical, through his leadership, has made to engineering education and indeed our broader educational mission at NUI Galway, and we look forward to this developing even further into the future."