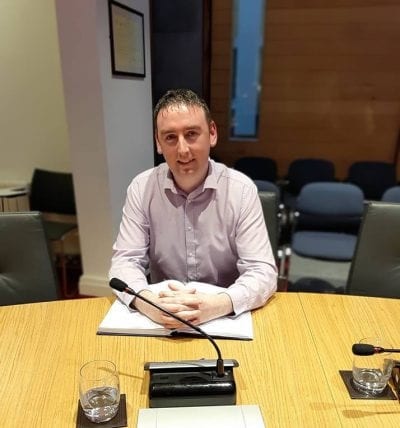 Mayor of Galway City Mike Cubbard has taken a position as an Ambassador to a new EU project on rebuilding our economies after the pandemic.
Last Friday Mayor Cubbard received an invitation to take an ambassador role to the new EU v Virus project, one of ten projects being undertaken to help rebuild economies across the continent, post Covid-19.
"I am delighted to accept the invite and will become a lead in driving conversations amongst various business sectors in Galway, the wider region and within Europe".
Mayor Cubbard added that he will "look at ways of recovery for different sectors and opportunities to scale up for many more."
The request to act as a local ambassador to this project came on the back of a trip he took to Brussels several months ago to promote Galway as a start up city to the Commissioner for Research, Innovation, and Science.
This might be an EU taskforce, but the same movement and social distancing restrictions in place for this pandemic still apply, so he will be fulfilling his Ambassador role from home.
But despite this limitation, Mayor Cubbard insisted that he will work with "drive and determination" to play a part in the economic recovery of Galway and Ireland.
"Before the odd cynic surfaces and assumes it's a paid job, it is not," he added. 
"It is simply an opportunity to act as an Ambassador at the forefront of the most important economic recovery we have seen."