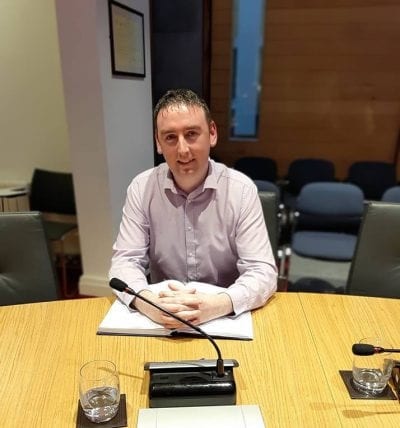 Mayor Mike Cubbard has cancelled his office's traditional St Patrick's Day trip to Seattle due to rising numbers of coronavirus cases in the US city.
Typically, the Mayor of Galway attends the St Patrick's Day parade and multiple other events in Seattle to promote Galway, but this year's trip till not be going ahead.
"In recent days, Seattle has seen a rise in the number of people with coronavirus with a number of deaths also reported in the city," Mayor Cubbard said in a statement.
He added that while the risk of contracting the virus there remains low, the growing number of cases remains a concern.
Putting health and safety as the paramount concern, the Mayor will not be going ahead with this year's trip, but wrote to Seattle Mayor Jenny Durkin wishing .
"Having spoken to my counterparts in Seattle they are very understanding and send their best wishes to the people of Galway," Mike Cubbard said.
"Some events there have been postponed until later in the year and I suspect others will follow suit. It is unfortunate but necessary."
Galway City's own St Patrick's Day parade has been cancelled on the advice of the government and health officials, along with all of the country's major parades.
There are now a total of 24 confirmed coronavirus cases in the Republic of Ireland, with three new infections identified on Monday.
NUIG is currently awaiting test results on one student who was referred to the HSE after presenting with a possible infection at the Student Health Unit on Monday afternoon.