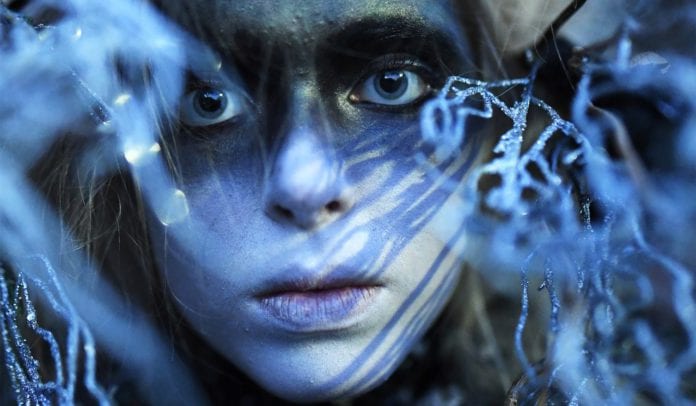 It won't be long now before Macnas returns to the streets of Galway with their epic and otherworldly storytelling in their annual Halloween parade.
The Macnas Halloween parade is one of the most celebrated in the world for its fantastical pyrotechnics, giant constructs, and incredible performers.
Last year over 70,000 people packed the streets of Galway city to watch Macnas in this highlight of Ireland's cultural calendar.
This year Macnas are going to Danse Macabre through the streets unleashing curiosity, fear, grief, love, laughter and party for the Halloween revelers.
'Danse Macabre' will take audiences on a journey with a boy called Conor and will see Macnas, the ultimate guardians of the unpredictable, conjure a magical-realist world which promises to be strange, unpredictable and utterly mesmerising.
The parade will be brimming with fizzing light, infusing the streets with spices and aromas, wafting and roaming around dense dark corners that rise to meet the transcendental and magical.
Always a gigantic undertaking, this year's Halloween parade will feature the signature Macnas giant creations and sculptural images, pyrotechnics, bespoke costumes and epic performances to live and original music.
Mark O'Donnell, Executive Director of Macnas said "We are very grateful to be supported by the Arts Council of Ireland and Galway City Council for our year long programme of creative work."
"In 2019, we are delighted to have the confirmed support of our platinum supporters Smyth's Toys and our golden business patrons: O'Connell's Bar Eyre Square and Acorn Insurance."  
"This year, the Connacht Hospitality Group continues their generous support for the Macnas Young Ensemble which is terrific, and we look forward to working with our partners in the Latin Quarter again this year to deliver the iconic Halloween parade."
The Macnas Creative Ensemble comes together every year with 45 professional artists and 300 volunteers and never fails to completely blow crowds away with some spectacularly inventive and new every year.
Creative Director of 'Danse Macbre' Dan Colley is joined this year by Dave Young (Lead Design); Saileog O'Halloran (Costume Design); Alma Kelleher (Music & Sound Design).
They are joined by hundreds of performers from the Macnas Young Ensemble (led by Miquel Barcelo); Youth Ballet West; Macnas Youth Drummers (led by Eimhin Craddock); Macnas Public Participation Programme; Macnas Brass Ensemble (led by Donal McConnan) and many more.
The 2019 Macnas Halloween will take place on October 27, starting off from NUI Galway at 5:30pm before wending its way through the city streets.
Macnas 2020
Next year during Galway's time as the European Capital of Culture Macnas will be changing up from the usual routine, presenting a dramatic new version of the world's oldest surviving story, the epic of Gilgamesh.
'Gilgamesh' is a tyrannical king, two- thirds god, one-third human, whose rule is challenged when he meets his match in a wild man and hero called Enkidu. The story follows their exploits against a backdrop of love, loss and adventure.
The legend of Gilgamesh has had a wide influence in Ireland and beyond, inspiring legends of heroes such as Cú Chulainn, Fionn Mac Cumhaill and Odysseus.
Macnas will be taking over the Black Box Theatre and the city streets next year for this epic performance that will roam indoors, outdoors,and beyond the city walls.
Noeline Kavanagh, Artistic Director of Macnas said that it promises to be "an adventure that will take our audiences on a rollercoaster ride like nothing they've ever experienced."
image: Julia Dunin Photography