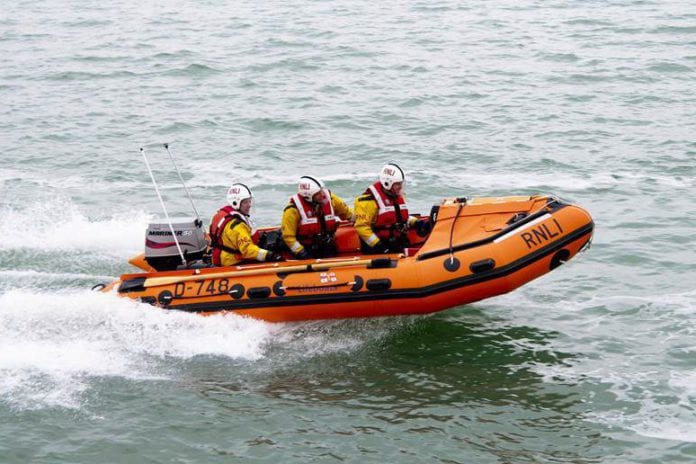 The Lough Derg RNLI lifeboat was called out this week to assist a boat that had run aground towards the north of the lake.
Two people needed help after the 28ft cruiser which ran aground on rocks north of Drominagh Point on Thursday.
At 12.35pm the RNLI lifeboat Jean Spier launched with helm Eleanor Hooker, Ger Egan, Steve Smyth and Chris Parker on board.
They arrived on the scene 15 minutes later, and could see that the cruise hire company were also on scene and attempting to re-float the cruiser.
Standing-by at first, when it became clear that the boat was stuck fast on the rocks, the RNLI lifeboat decided to take the two people off the stricken vessel, to Terryglass Harbour.
The cruise company had arranged for a more powerful tow vessel to assist in removing the boat, and planned to also bring it to Terryglass.
At 1.38pm the lifeboat delivered the two casualties to Terryglass, where a boat owner invited them to their vessel for refreshments whilst they waited for their boat.
Brendan O'Brien, Deputy Launching Authority at Lough Derg RNLI advises boat users to "plan your passage, study your charts and don't stray off the charted navigation routes".