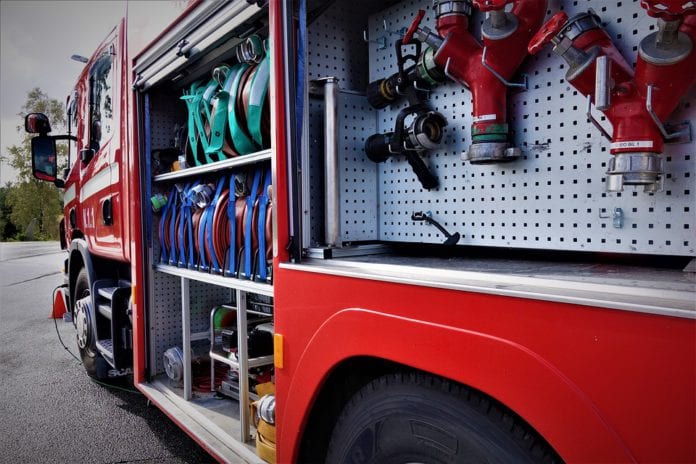 A large fire at a commercial building in Liosban Industrial Estate forced the evacuation of a nearby apartment building last night.
Galway Fire and Rescue, along with units from Athenry, Loughrea, and Tuam, were called to a fire at Liosban Industrial Estate which broke out around 8pm on Tuesday night.
They fought with the blaze for a number hours until after 2am on Wednesday.
Not long after it began, the neighbouring Cúirt na hAbhainn apartment building was evacuated by emergency services as a precautionary measure.
Luckily no-one was reported injured in the blaze and residents of Cúirt na hAbhainn were allowed to return to their homes.
The cause of the incident has yet to be determined, though it is understood that it is not being viewed as suspicious ahead of forensic examination.