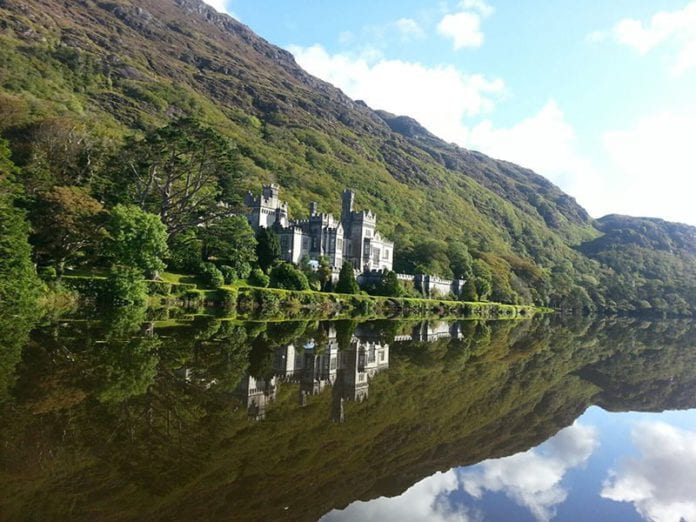 Galway County Council has given planning approval for Kylemore Abbey to carry out renovation works to the existing abbey.
The planned works will involve modifications to the building's fabric and finishes, alternations to the internal structure to facilitate accessibility and fire escape, and landscaping works to make the abbey more accessible.
The alterations to the abbey include exit doors, ramps, lighting, and other works approved by the Kylemore Trust.
Since Kylemore Abbey is a protected structure the council required that a conservation professional be involved in the works and that a photographic record must be kept of the works.
When the Benedictine nuns came to Ireland in 1920, fleeing the violence that consumed Ypres in Belgium during WWI, they settled on Galway as a place to call home.
The abbey was originally a Victorian castle built in 1868 on the shores of Lough Pollacapall in Connemara.
Kylemore Abbey is also building a new monastery on its grounds to provide more privacy for the Benedictine nuns.
The new building has been made necessary by the amount of tourists coming to Kylemore, a beautiful building on the lakeshore.
The county council gave its approval for works to go ahead with five conditions attached.