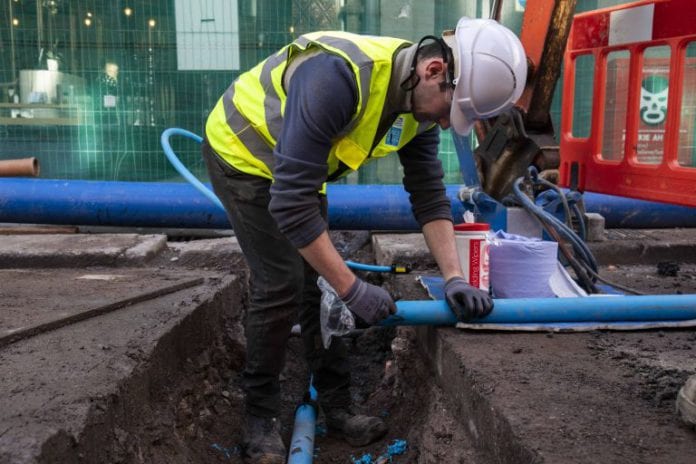 Work on replacing over a kilometre of damaged and old water mains pipes in Mervue has gotten back underway this week, and is due to be completed by mid-July.
The project to replace the substandard water mains in Mervue had first begun in January, but had to be suspended due to the COVID-19 crisis.
Contractors Farran's Construction Ltd have now recommenced work along St James' Crescent to continue the replacement 1.2 kilometres of water mains with high density polyethylene pipes.
So far the works have progressed along St James Road from Bayview Heights to Quinn Terrace.
They can also involve laying new water service connections from the public water main in the road to property boundaries and connecting it to a home's the water supply.
Where the existing service connections on the public side are lead these are being replaced as part of this improvement work.
Dave Murphy, Irish Water advised "Areas of work will be limited to short sections to minimise impact on customers.
"Traffic management may be in place during this time. Local and emergency traffic will be maintained at all times."
"The works may involve some short-term water shut offs and the project team will ensure that customers are given a minimum of 48 hours' notice prior to any planned water shut offs."
"Irish Water and our delivery partners understand that this type of work can be inconvenient and works crews will make every effort to minimise any disruption these necessary works cause."
These works are part of the National Leaks Reduction Programme, under which Irish Water is investing €500 million in reducing leakage and replacing old pipes in the water network by 2021.