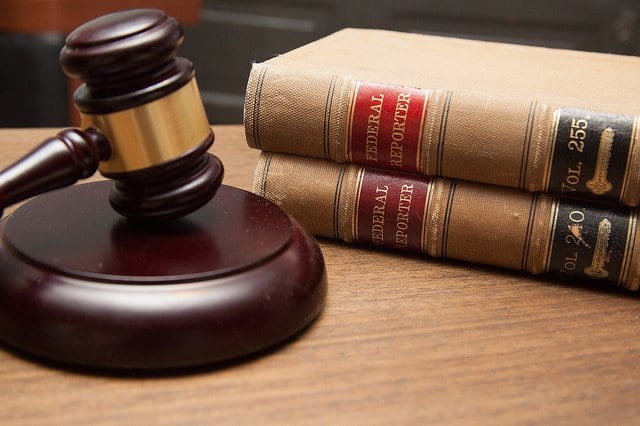 A Judge dismissed a Craughwell woman's claim of a humanist marriage as "mumbo-jumbo"
Patricia McLeish (41), of Shanbally, Craughwell appeared before Killaloe District Court on Tuesday charged with giving Det. Garda John Jenks a false name when she was pulled over at Bridgetown, Co Clare in March.
Solicitor for the defence Jennifer Donovan said that her client goes by Patricia Fogarty since taking the name of her husband whom she married at a humanist ceremony four years ago.
But according to the Irish Independent Judge Patrick Durcan dismissed this as a story "for the fairies" and said she was not legally married.
The defence said that the mother of nine has a voting card issued with the Fogarty name, but the judge replied that she was living in an "unreal world".
Instead Judge Durcan said that her birth name was Haskett, and her other possible surname was McLeish, that of her first, and in the judge's view only, husband.
Mrs McLeish was stopped at the side of the road by Det. Garda Jenks on March 6 driving without any insurance and while she was already disqualified.
She had previously been disqualified from driving for four years in September 2015, also for not having insurance.
According to Ms Donovan, her client had a previous no insurance conviction from 2005, but had no issues after that until 2012.
Around that time, she said, a restaurant business her client and Mr Fogarty had invested in failed, leaving them without any income.
Following on from that, she said that a serious road traffic accident involving Mr Fogarty in 2015 put the family in serious financial difficulties.
Their home had also been repossessed in that period after they couldn't keep up with repayments.
The reason her client had not bought insurance was because she simply could not afford it, Ms Donovan said.
Nor was there any deliberate attempt to mislead Garda Jenks about her identity.
Det. Garda Jenks spent some time talking with Mrs McLeish after pulling her over before she admitted that she shouldn't be driving the judge said.
In sentencing her Judge Durcan said that she had treated the law and Garda Jenks with complete contempt.
He sentenced Mrs McLeish to four months in prison and disqualified her from driving for a further six years.