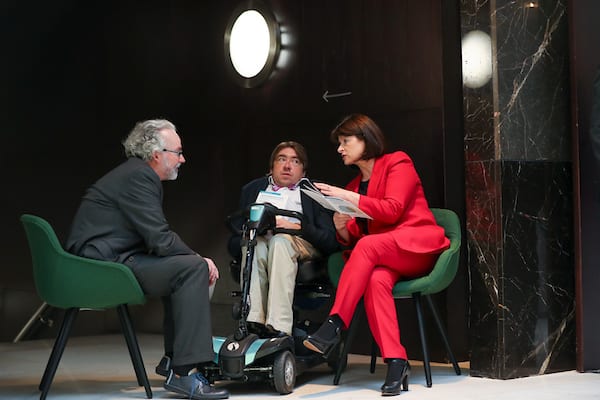 Employers in Galway are being urged to think about how they can make access to jobs and workplace conditions fairer for people with disabilities.
The Irish Human Rights and Equality Commission is advising employers to speak directly to people with disabilities to understand what reasonable accommodations related to work can be easily achieved.
The call comes as the latest CSO figures show that only 26% of people with a disability in Galway City and 22% of people in the County were at work compared to over half of the general population.
An event this week focused on "Achieving Equality in Workplace: Reasonable accommodation in practice,"  was hosted by the IHREC which brought together over 150 public and private sector employers, trade unions, people with disabilities and civil society organisations from across Ireland to discuss discrimination against people with disabilities in employment.
The event took place weeks after a landmark Supreme Court ruling (Daly v Nano Nagle) significantly clarified the rights of persons with disabilities to reasonable workplace accommodation from employers.
Ireland also now has obligations under the UN Convention on the Rights of Persons with Disabilities (UNCRPD) which was ratified by the government in March 2018.
Chief Commissionerof the IHREC Emily Logan announced at the meeting that the Commission is to use its statutory powers to prepare and bring forward a new legal code of practice to promote greater employment of people with disabilities.
This code once completed will be legally admissible in evidence in court, Workplace Relations Commission and Labour Court proceedings.
"The recruitment and retention of people with disabilities is an opportunity for businesses large and small across Galway to tap into significant skills and experience," Emily Logan
 "Employers in Galway need to integrate reasonable accommodation as set out in law for people with disabilities into the routine recruitment, selection and employment processes in order to change negative employment trends we have seen."
The IHREC says that for the past four years now the number one reason people contact them is elated to disability discrimination in employment.
Figures for the first half of 2019 have also shown that the overall number of people reaching out to them has risen by 36 percent.
Gary Allen, Galway Member of the Commission's Disability Advisory Committee said "People with disabilities are a diverse set of ordinary people with individual ambitions and needs who can provide very significant value in the workforce.
"It is critical that employers engage with disabled employees at the very outset," he added.
"In doing so employers will see that they can be accommodated relatively easily and at relatively low cost. Essentially the ROI here for employers is potentially enormous."