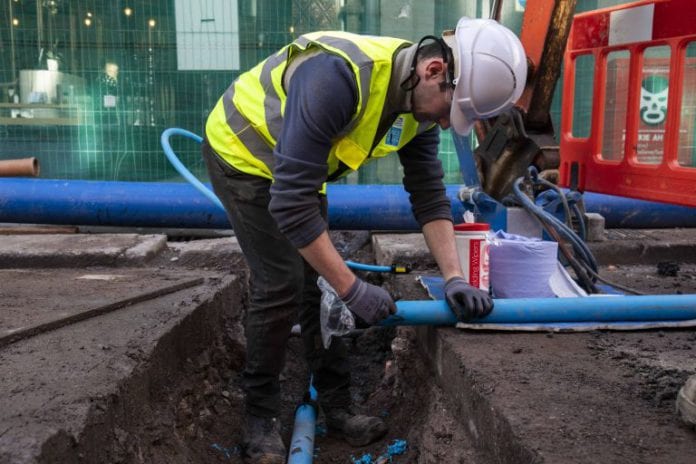 A programme by Irish Water which allows homeowners to access free leak repair services has been extended to hundreds of thousands more homes.
The Commission for Regulation of Utilities has approved Irish Water's plan to expand the availability of the Free First Fix scheme to 600,000 more domestic and mixed use customers.
The scheme is part of Irish Water's Leakage Reduction Programme to cut down on the colossal amount of water in the Irish network which is lost to leaks.
It offers a free leak investigation and, when a potential leak has been identified on an external supply pipe on your property, a free repair.
The scheme was first introduced in 2015, and has since carried out approximately 87,000 investigations and 60,400 instances of repairs.
In that time, it is estimated that the scheme has resulted in 155 million litres of water being saved each day, enough to supply 450,000 homes a year.
Geoffrey Bourke of Irish Water said that tackling leakage and waste in the network is a high priority for the utility.
"We are making steady progress by replacing old water mains, fixing leaks and upgrading our water network as part of the Leakage Reduction Programme."
"The First Fix scheme is an essential tool in tackling the problem of leakage on customers' property. We welcome the decision to expand the eligibility criteria."
"Many more customers will now be able to have a leak fixed free of charge and help to conserve our precious water resources."
The changes to the scheme approved by the CRU this week will allow it to be accessed by domestic customers without meters, people without an internal stop valve, and properties with a shared service connection.
Some mixed-use customers will now also be eligible for the scheme, and homes which show a usage of more than 213,000 litres a year will be prioritised for a leak investigation.