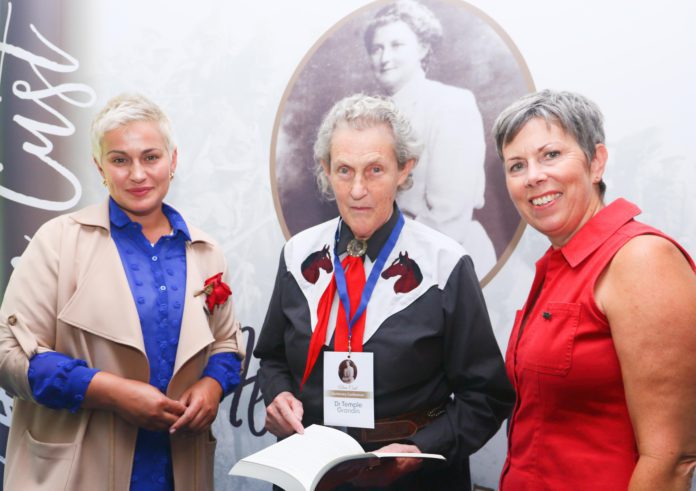 MEP Maria Walsh officially opened the two-day Aleen Cust Centenary Conference at Mountbellew Agricultural College this week.
The event celebrated the life of one of Ireland's greatest unsung heroes and ensured that her work, sacrifices and determination are never forgotten.
Midlands-North-West MEP Maria Walsh was in Mountbellew on Thursday to officially open the conference where she spoke about Aleen Cust, one of Ireland's most inspiring female trailblazers.
Aleen Cust was the first female veterinary surgeon, admitted to the Register of Veterinary Surgeons (RCVS) in 1922, and is a leading example of a visionary in the sphere of animal welfare, overcoming countless barriers to practise a profession she dedicated her life to.
Opening the event at Mountbellew Agricultural College on Thursday, MEP Walsh spoke about gender equality, and the journey Ireland has travelled as a country and a society over the last 100 years.
She noted that we have reached some great milestones for equality since Cust was admitted to the RCVS in 1922.
"And for this, we owe a great deal of thanks to leaders like Aleen Cust," she said.
"Looking back on the life and times of Aleen Cust, MEP Walsh said we could all learn a great deal from the Tipperary native, about overcoming adversity and following our dreams.
"If you have a passion for something, follow it. If it hasn't been done before, be the first. When Aleen set out to become a veterinary surgeon, there was no blueprint and no clear path to follow.
"Her passion was her beacon and her strength to lead her into the unknown," she told a captive audience.
The event featured 16 talks by academics, veterinarians and historians, who examined the life, times, pioneering work and death of the Tipperary-born Anglo Saxon aristocrat who was admitted to the Royal College register one hundred years ago.
The two-day conference was organised by Galway, Roscommon and Tipperary County Council Heritage Officers and the local Aleen Cust Memorial Society, supported by Atlantic TU.