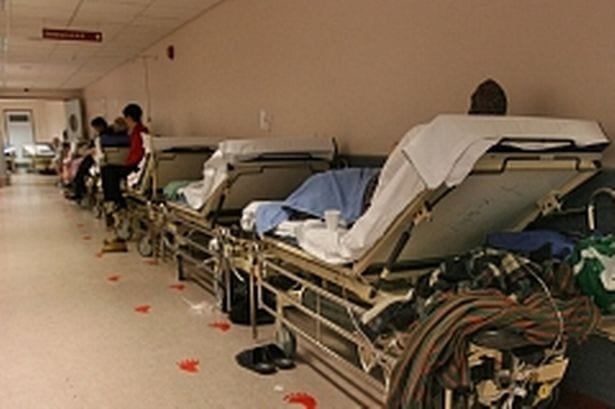 University Hospital Galway is the second most overcrowded in the country today, with 47 patients on trolleys.
There are 42 people admitted to the emergency department waiting on trolleys this morning according to the INMO, and five more are in the wards without a bed.
The are a further 16 patients in Portiuncula Hospital with no beds available this morning.
Six patients at the A&E in Portiuncula are on trolleys, and a further 10 are in the wards without beds.
Irish Nurses and Midwives Organisation President Phil Ní Sheaghdha said that the first week of November saw 2,305 patients on trolleys across the country.
She said that it is "unacceptable" that the government has yet to publish a fully funded winter plan for the health service, despite the overcrowding crisis.
"Our staff in our hospitals are exhausted, they are dealing with rising trolley numbers coupled with rising COVID-related hospitalisations."
"We need funding to implement the Safe-Staffing Framework, which determines the safe levels of nurse-to-patient ratio. Just like we have a pupil-teacher ratio that advises on the optimum number of children in a classroom to one teacher."
"We are hearing examples in our hospitals of one nurse to fifteen patients in a ward. This is not a safe environment for the nurse or patients."
The worst affected hospital today is the usual victim of University Hospital Limerick, where there are a staggering 78 patients with no beds, almost a fifth of all patients on trolleys nationwide.
This is followed by UHG, and then Cork and Letterkenny University Hospitals, which both have 44 patients admitted without beds available.