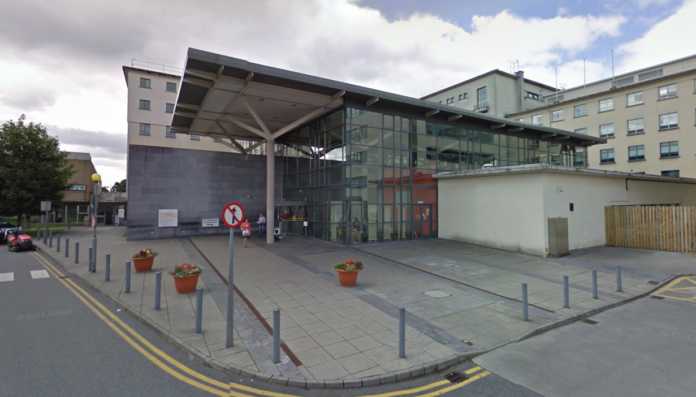 University Hospital Galway has warned that high levels of Covid-19 in the region are putting 'sustained pressure' on the hospital and impacting staffing levels.
UHG is now treating 51 patients with Covid, with three of those patients receiving treatment in ICU.
Yesterday 211 people attended the ED at the hospital and there are currently 44 patients on trolleys waiting for a bed on a ward.
Four wards have been impacted by Covid outbreaks and three wards are dedicated to patients with the virus.
Access for visitors has been limited to compassionate grounds only for Covid wards and outbreak areas and these visits should be arranged in advance with the nurse manager.
UHG says that every effort is being made to discharge patients who were ready to go home so that beds become available for patients who need to be admitted, at the earliest opportunity.
In a statement, Saolta said: "Our hospitals have postponed elective procedures due to a lack of bed capacity and patients are contacted directly if their procedure is being postponed.
"Day case procedures and outpatient appointments are proceeding as usual and people should come to their appointments unless advised otherwise.
"However, anyone who has symptoms of COVID-19, is a contact of someone with COVID-19 should not come to their appointment and should reschedule by contacting the number on their appointment letter."
The hospital apologised for the inconvenience and distress caused by delays.
"We are committed to treating everyone who presents at the Emergency Department; people who are seriously injured or ill are assessed and treated as a priority and those who do not require urgent care may be waiting longer.
"If your health problem is not an emergency you should contact your GP during normal surgery hours or the Westdoc GP out of hours service, in the first instance.
"In addition, the Injury Unit in Roscommon University Hospital is open from 8am to 8pm every day to treat a range of injuries in both adults and children over five years of age."