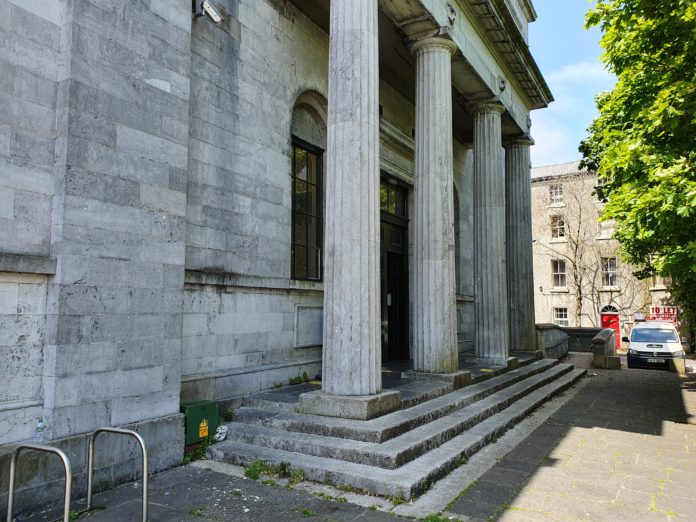 A 23 year old man was sentenced to three years, half of it suspended, for a crash that claimed the life of a 16 year old girl in 2020, after he had been drinking and speeding.
Michael Welby, of Loughgannon, Roscahill, was sentenced at Galway Circuit Court this week, after pleading guilty in March to Dangerous Driving causing the death of Róisín Hession.
Judge Brian O'Callaghan said that the needs of society to deter others from dangerous driving meant that Michael Welby had to go to prison.
Judge O'Callaghan imposed a three year prison sentence on Michael Welby, with the final 18 months suspended.
The case had been listed for trial on March 29 of this year, but Welby entered a plea of guilty the week before, after it was indicated to the prosecution earlier that month.
Sgt Evelyn Barrett gave evidence to Galway Circuit Court this week, that Róisín Hession died as a result of a single vehicle crash in the very early hours of March 1 in 2020.
Shortly after 1am, the car driven by Michael Welby crashed on a small road at Porridgetown, Oughterard after Gardaí tried to get the vehicle to stop for speeding.
Róisín's father, Michael Hession, wrote a victim impact statement which was read to the court by the prosecution. 
He said that there's not a day that goes by that he doesn't visit her grave, and that he cries every day thinking about her.
Róisín was "the pride and joy of my life", he wrote. He said that he lived for her, and that his life will never be the same without her.
The two had been socialising at a friend's house in the Oughterard area, and Welby had also been drinking at pubs in the village earlier that night.
Róisín left the house with a friend to head home, but asked to be dropped in Moycullen, and got a lift from Michael Welby. They then proceeded to head back towards Oughterard.
As they approached Oughterard, Garda Peter Naughton saw Welby's Black Volkswagen Passat driving at speed, and followed them, activating blue lights to get the car to stop.
Welby kept driving, turning off onto a small country road and continuing at speed. Garda Naughton lost the Volkswagen, but continued searching local roads.
A short time later he found the car crashed, first observing Michael Welby hanging out the driver side window. It was only as he approached that he saw there was a passenger in the car for the first time.
The Garda removed both of them from the car, and performed CPR on Róisín until paramedics arrived.
Michael Welby was taken by ambulance to hospital with serious injuries, and a blood sample was taken from him while he was unconscious. He later consented for this to be tested for alcohol.
The sample, which was taken roughly two hours after the accident, returned a result of 125mg of alcohol per 100ml of blood.
A forensic analysis of the scene of the crash found that Welby lost control of the car as it went around a bend.
The car struck an embankment and flipped over onto its roof, continuing for several metres before striking a wall.
The road in question was a single lane country road, with a speed limit of 80km/hr. The crash happened the day after Storm Jorge.
A Status Red warning for the storm had passed by the time of the crash, but weather conditions were still poor, with a great deal of water on the ground.
The car itself was examined, and two of its tyres were found to be dangerously defective, as was one wheel's shock absorbers.
The car also had a tinted sticker applied to it, which was far darker than allowed by law. Both people in the car were wearing their seatbelts at the time.
Michael Welby was by Gardaí on May 18 of 2020 by arrangement, and during the interview made certain admissions Sgt Barrett said.
He admitted that he had been drinking, she said, but was reserved about how much alcohol he had consumed, and how fast he was going.
He also said that he didn't know that the blue lights behind him were a Garda car, and that he didn't remember much after seeing the lights.
Welby also admitted to Gardaí that he should have known that the tyres were in a dangerously defective condition.
The court heard that Róisín lived with her father, who she was very close with since losing her mother at the age of eight.
She was in her 5th year at Convent of Mercy secondary school in Tuam, loved cars and rallies, and planned to do an apprenticeship after finishing school.
Michael Welby was described to the court as a "sheltered young man" who at the time worked at a car dismantling business, and whose only real interest was in cars.
It was through their mutual love of cars that the two knew one another.
He suffered a broken leg and ribs in the crash, as well as breaking a bone in his neck, but has since recovered.
The court heard that he had no previous convictions prior to this, and had not come to any Garda attention in the time since.
Mr Conal McCarthy BL for the defence, said that the primary cause of the crash was the speed his client was driving. 
Sgt Barret agreed that Welby accepted liability for the crash during his interview when Mr McCarthy put it to her.
Mr McCarthy said that he was instructed to make a full apology to Michael Hession, and all of Róisín's family.
He said that the crash was a result of "a series of catastrophic errors of judgement" by Michael Welby, with there effect that Róisín "lost her life at an age when no one should".
A report by the Probation Services said that Welby was considered to be remorseful, and at a low risk of reoffending.
Judge O'Callaghan said this was an extremely tragic case, adding "the court's thoughts are with Róisín and her dad, and her extended family."
He said that it was unfortunate that this was not the first time something like this had happened, nor would it be the last, until people get the message not to drink and get behind the wheel.
Aggravating the severity of the offence were the fact that Welby knew of the car's defects, that he had been drinking, driving at speed, and failing to stop for the Gardaí.
He made a point of saying that Garda Naughton did not contribute to the crash by following Welby's car, but was doing his duty.
Welby, unfortunately, "did not comply with his legal duty to stop" when Garda Naughton put on the blue lights, Jude O'Callaghan said.
In mitigation, the judge considered that this was Welby's only offence, what was considered an early plea due to COVID, his work history, and remorse.
But the most serious factor of the case was Róisín's death, and "the loss of might have been", the judge added.
He set the headline sentence at five years in prison, and reduced that to three years after taking mitigating factors into consideration.
Judge O'Callaghan said that Welby will serve 18 months in prison, and suspended the latter half of the sentence for two years after his release.