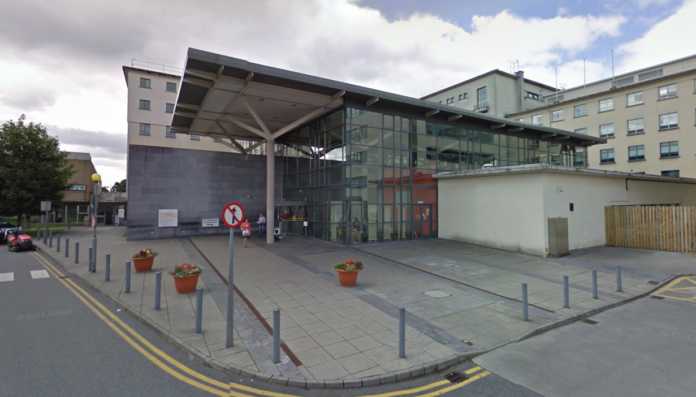 A Galway County Councillor who is a nurse at University Hospital Galway has said that he has never seen things as bad at the hospital in the thirteen years that he has worked there.
Cllr Dáithí Ó Cualáin told Cóilín Ó Neachtain on Adhmhaidin on RTÉ Raidió na Gaeltachta that the biggest concern for staff at the hospital was what the winter would bring, when things were already at crisis point at the end of the summer.
"Things are really bad at UCHG at the moment. I've been working there for almost thirteen years, and I don't think I've ever seen it as bad," said Cllr Ó Cualáin.
He said that there were substantial staffing issues, but that the problems went deeper than that.
"There are significant staffing issues in the hospital.  A lot of days now there are not sufficient staff for wards, and people are taken from other wards to fill the gaps.
"We're hearing every day that more staff and nurses are coming … but there's much, much more than that involved.
"The biggest fear for doctors, nurses and all healthcare staff at the moment is what will happen when winter comes?  We're only at the end of summer and things are already a mess, there's a huge amount of people on trollies, and the nurses and staff are all under terrible pressure."
Cllr Ó Cualáin said that he intends to raise this matter with hospital management and with the Regional Health Forum West, to call for an emergency meeting as soon as possible to clarify what plans they have to deal with this situation as we head into the winter.
He clarified that he was calling for an emergency meeting, rather than the regularly scheduled ones.
"This is an emergency, so we need an emergency meeting to tackle it.  It's too important a matter not to have a meeting and not to make the public aware."
In the interview, he said there were numerous problems with the ambulance service too, and that he understood an ambulance from An Cheathrú Rua had been sent to answer an emergency call in Roscommon recently.
He said that although he understood that the ambulance service was a national service, that arrangements like that are not satisfactory for anybody.
"They're pulling [ambulances] out of these areas and leaving those communities then in Conamara without a satisfactory emergency service.
"We have to look at it again, and see if there's a better way, so ambulances based in County Galway for example wouldn't be sent out of the county."