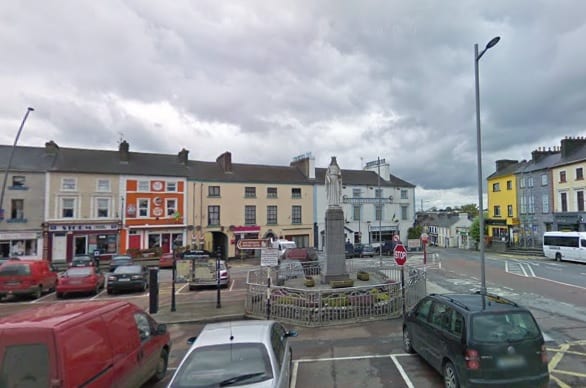 Almost €800,000 in funding has been announced for a project to rejuvenate Gort town centre.
The G'ort Inse Guaire' project, which is expected to cost €1 million overall, involves the re-design of the Market Square and town centre streets.
It will also upgrade Canon Quinn Park, a greenspace in the town centre.
Minister Heather Humphreys announced a total of €21.5 million this morning for 27 projects in rural communities across the country.
The funding, under the Rural Regeneration Development Fund (RRDF), is being invested in projects that aim to rejuvenate town centres, drive economic growth and footfall, combat dereliction and develop pedestrian zones.
A number of the projects approved for funding involve the re-purposing of old, derelict and historical buildings into modern-day remote working hubs, as well as enterprise, cultural and community facilities.
Announcing the funding, Minister Humphreys said in 2022, "we will continue to roll-out unprecedented levels of investment in Rural Ireland – making towns and villages even better places to live, work, raise a family and run a business."
"The projects being invested in represent the huge ambition that underpins 'Our Rural Future' and will have a truly transformational impact right across the country," said Minister Humphreys.
"When complete, these projects will leave a lasting difference on these locations for generations to come, benefitting tens of thousands of families in Rural Ireland."