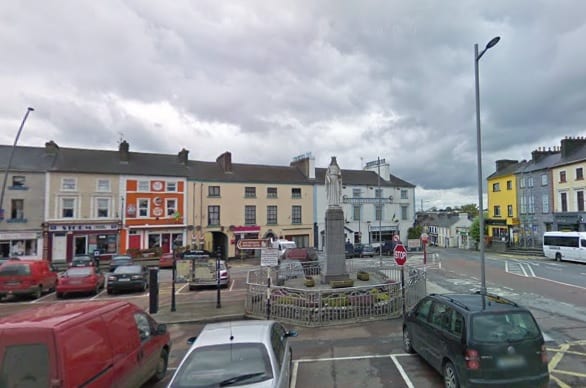 The Christ the King monument that sits in Market Square, Gort is going to be restored, with the county council giving approval for conservation works to go ahead.
Burren Lowlands CLG applied for permission to performs restorations works on the base of the monument, which is a protected structure, and for other works to improve the square around it.
First erected in 1930, the freestanding marble statue was commissioned by local businesswoman Anne Coen from the sculptor Albert Power after she lost her son Matty.
The base of the statue is of particular historical interest, designed by Thomas Cullen with "crisp Celtic interlace and Gaelic lettering demonstrate the burgeoning interest in national identity in the early days of the State."
According to the Burren Lowlands group the base is in need of restoration, with joints opening up and some of the panels needing to be replaced.
Other work to be carried out includes removing the present rockeries, along with the concrete footwall and the rusting iron railings atop them.
They are going be replaced with cut limestone seating and planters to make the square a more enjoyable space, while the railings will be removed to the Gort Inse Guaire River Walk as part pf the rejuvenation of that area.
The works are geared towards "promoting the rejuvenation of the historic market square as a shared communal space for the greater Gort Inse Guaire community".
No submissions by any third party were made to the county council related to this project.
In the interest of conservation the county council said that before work can begin the specifications of the new stone and cobbling, as well as the proposed cleaning methods for the existing stonework, must be agreed on beforehand.
Burren Lowlands CLG are also required to ensure that the work is overseen by a building professional with conservation expertise who will provide "Certification that the works have been carried out in accordance with good conservation practice".
A photographic record of the works must also be maintained and submitted to the council afterwards.
In total the county council gave permission for the restoration of the Christ the King monument with five conditions attached.