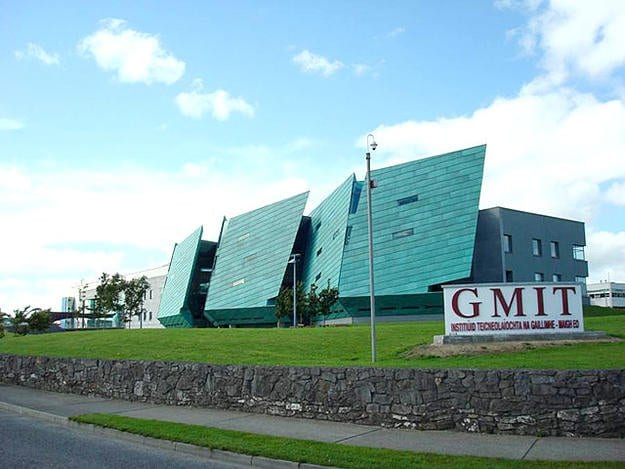 GMIT is holding an open evening at its Galway campus this week to highlight the wide range of part-time, Springboard+ and flexible courses available at the Institute of Technology.
Anyone interested in upskilling or further education cam come along to GMIT on Thursday, September 5
from 6-8pm and hear about a wide range of contemporary, industry informed courses.
These include Accounting; Climate Resilience for Business; Cybersecurity; Digital Media & Marketing;
Human Resource Management; Manufacturing Engineering; Marine Science; Media and Creative Arts;
Quality for Industry; Quality and Safety for Healthcare and Social Care; Procedural Sedation; Software
Development and Data Analytics; Supervisory Management and Teaching and Learning.
This year also sees the launch of the new post-graduate courses in Sports and Exercise Nutrition and in Palliative and End of Life Care.
Dónal Loftus, Director, Graduate and Professional Development, GMIT Galway campus, says: "We are delighted to offer these new courses which have been designed following collaboration with local, national and international industries."
He added that this collaborative approach will "ensure our offerings provide our students with the skills
they need to succeed in the workplace. Our flexible modes of teaching also accommodate the increasing
demands on our students' time".
Career advisors will be available for consultation on the day by those interested in taking a course or exploring their options for future career paths.
The Galway event on this week will be followed by another Open Evening on GMIT's Mayo campus in Castlebar on Thursday, September 12 from 5-8pm.
Dr Deirdre Garvey, Senior Lecturer at the Mayo campus said in building their offerings "We have worked closely with the Regional Skills Forum also in understanding the needs of employers in the region."
"We hope that the blended mode of delivery will also provide flexibility to individuals in managing their
commitments and developing their skills".