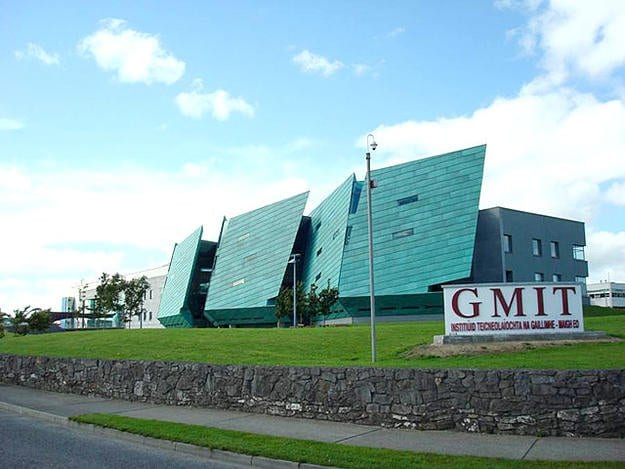 GMIT Science lecturer Dr Cormac Quigley was one of the big prize winners at the 2019 Education Awards.
Dr Quigley, who lectures in Chemistry & Forensic Science, was awarded 'Best Use of Technology' at the recent Education Awards in Dublin.
The Education Awards were established in 2019 to promote innovation and excellence in teaching at third level education.
Dr Quigley, who was also a recipient of the 2017 GMIT President's Award for Teaching Excellence, led a project entitled 'Blending Chemistry'.
Her project was about finding innovative ways to improve on the tried and true method of lecturing by using technology to promote student teacher interaction to teach practical skills.
A key part of this project was the Lightboard studio, the first of its kind in the country, which creates a personalised online workspace that keeps the interactive feel of a traditional classroom.
It enables lecturers to create and distribute online content in real time in a user friendly environment.
Dr Quigley said that innovations in online engagement techniques mean that "student interaction can happen well beyond the boundaries of the traditional classroom and are allowing lecturers to bridge the gap between traditional classrooms and online teaching."
As students using the lightboard studio complement their traditional classroom time with online activities, it creates analytics that provide feedback on student improvements.
This makes it possible for teachers to implement evidence based strategies to improve the programme experience for everyone.
Dr Lisa Ryan, Head of the Department of Natural Sciences, said, "We are delighted with the many innovations in teaching that our staff at GMIT have been involved in."
"Dr Cormac Quigley has been instrumental in driving innovation forward in the School and the Institute."