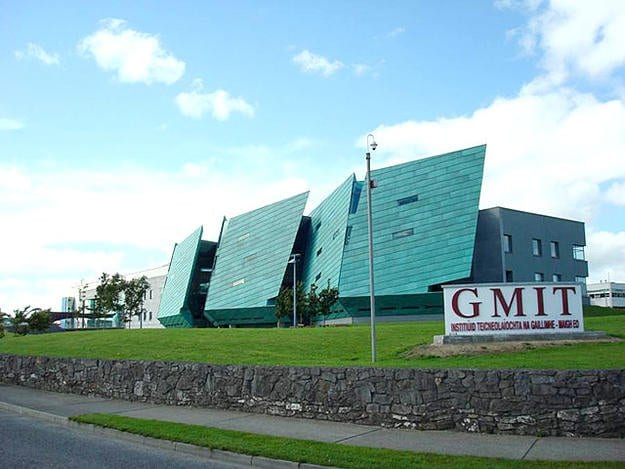 GMIT has been awarded €840,000 in government funding to build a state of the art test lab to help develop next generation medical technologies.
The funding has granted to the Medical and Engineering Technologies (MET) Gateway at GMIT which exists to further interactions between the Institute of Technology and industry to push innovation.
The Technology Gateway Network Programme has stated goals of getting more companies involved in R&D, supporting pilot manufacturing, expanding testing capabilities and training staff on emerging technologies.
This funding will be used to build a modern Medical Imaging test facility which will be available for companies to test their medtech from early 2020.
"MET has seen a significant level of growth and collaboration with the MedTech sector since its inception in 2016," said Dr Eugene McCarthy, Academic Director of MET at GMIT.
He added that this test lab will have a unique offering which will let GMIT's industry partners "evaluate their innovative technologies on cutting-edge equipment not readily available outside clinical environments".
Minister for Business, Enterprise and Innovation Heather Humphreys, TD, said "Our aim is to build on our strong enterprise ecosystem from across the wide spectrum of academia, research and business communities.
The Minister added that the institutes supported by this fund are "housing research projects and initiatives that are at the cutting edge of innovation and I am confident that they have the potential to make a real and lasting impact on enterprise development at both a regional and national level."
"Through Future Jobs Ireland, our whole-of-Government framework to prepare for the future economy, we want Ireland to become a leader in technology adoption."
Speaking about the announcement Mark Whelan, manager of the Gateway programme at Enterprise Ireland said "This funding allows our Technology Gateway the opportunity to purchase new technologies in areas such as augmented and virtual reality, mobile robotics and moulding.
"Successful applicants have a proven track record in industry engagement and the new equipment will assist in increasing their interaction with industry and add value to the SME sector in Ireland."