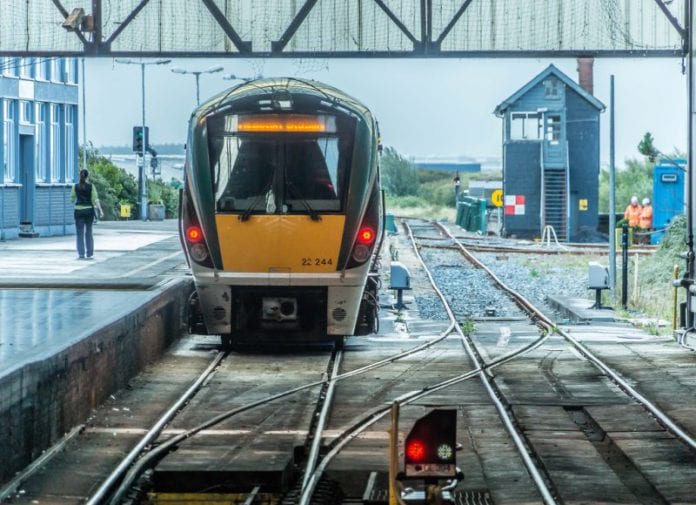 Property developer Gerry Barrett has been chosen by CIE to develop an 8.2 acre site next to Ceannt station.
The new urban quarter in the city centre will reportedly by made up of shops, offices, apartments, a hotel, and a transportation interchange.
According to the Irish Times, CIE was impressed by his pitch for the area and his track record of of developing city centre areas before the recessions such as Kirwan's Lane in Galway, Mount Kenneth in Limerick, and Scotch Hall in Drogheda.
The Ceannt station site is potentially one of the most lucrative developments in city history, a large plot of undeveloped land located right in the city centre – during a housing crisis.
At least 30% of the development will be solely for residential units, which could mean as much as 400 badly needed apartments for the city centre where rental properties have become extremely scarce and expensive.
The largest single part of the development will be a retail centre which, according to plans, will take up roughly one third of the project's 1.5 million sq. feet on land.
The inclusion of a 200 room hotel in the plans also marks Mr. Barrett's reentry to the hotel business in Galway since he lost control of the Meyrick and G hotels in a fight with Deutsche Bank last year.
Plans for redeveloping the Ceannt station site were first considered way back in October 2006, at the height of the property development boom in Ireland.
However, they were impacted by the recession along with developments the length of the country, and got shelved in 2012 after failing to attract sufficient outside investment.
More recently CIE decided to work with a developer to build up the site rather than sell it outright so as to guarantee a steady stream of income.
Advertisements for tenders for the development of the Ceannt Station site were put out by CIE last September.
This is one of two major urban developments in Galway that Barrett is helming right now, the other being the proposed €100 million development of Bonham Quay.
An Bord Pleanála held an oral hearing about the Bonham Quay development last week.