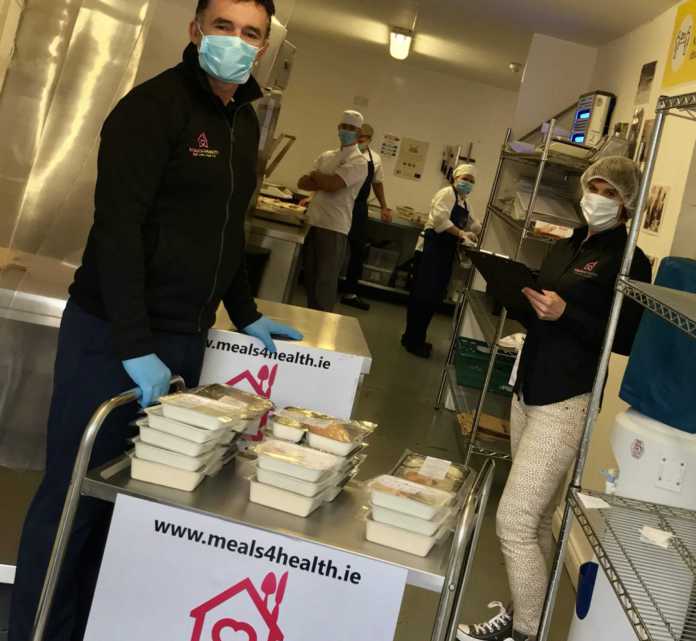 COPE Galway's Meals4Health has been named the Social Enterprise of the Year at the 2020 Charity Impact Awards.
The 2021 Charity Impact Awards, now in their 4th year, took place in an online ceremony on Tuesday evening.
Meals4Health helps older people in Galway, Mayo, and Roscommon live independently at home by cooking and delivering nutritional meals for them.
Founded in 2018, all of their meals are designed professional chefs and dietitian to meet their client's individual nutritional needs and medical requirements.
"We are honoured, thrilled and delighted to be winners of the Charity Impact Social Enterprise of the Year Award!," the group said on facebook in reaction to their win.
"We couldn't have done it without our amazing team of staff, volunteers and wonderful customers."
"We are looking forward to supporting more older people to live well and age well at home, throughout Ireland."
https://www.facebook.com/meals4health/posts/880666382472627
This year has been especially challenging for older people. While we have all been more isolated in our lives than we're accustomed to thanks to COVID-19, this has been especially true of older people who are more vulnerable to the disease.
During the first lockdown in March, Meals4Health saw a 300% increase in demand for their services.
COPE Galway congratulated everyone involved on the Meals4Health team on their victory, as well as the public who supported them at the Charity Impact Awards.
"The award is a fitting recognition for all your hard work and commitment to providing nutritious, home-delivered meals as well as social support for older people in our community."
"2020 has been a challenging year, but the team stepped and responded. We are grateful for our staff and volunteer team and for all the people and groups in the community who support #Meals4Health. We couldn't do the work we do without your support."
The Charity Impact Awards were created by The Wheel, a national association of charities, community and voluntary organisations and social enterprises.
This year saw more than 150 individuals and organisation nominated for awards in the Small, Medium, and Large organisations categories, as well as the country's top Social Enterprise, the Community Hero Award, and the Charity Trustee of the Year Award.
https://www.facebook.com/CharityImpactAwards/posts/3648497428506543
Deirdre Garvey, CEO of The Wheel said "Charities and voluntary groups were active in every community in Ireland before the COVID-19 crisis, and they provided a structure within which people could coordinate their support and identify those most in need of it. 
"From the very start of this crisis, the community and voluntary sector, bolstered by an army of volunteers, sprang into action to support the most vulnerable people in our communities, and over the past nine months they have moved mountains. 
"We need to make sure this precious national asset, our charities, community and voluntary groups, and social enterprises, are strong enough to help Ireland bounce back."