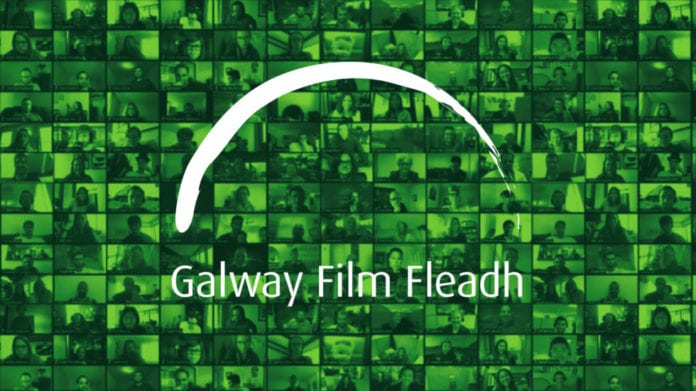 Galway Film Fleadh is looking ahead optimistically with preparations for the 2021 film festival, now accepting submissions for feature films.
The 33rd annual Galway Film Fleadh will take place next summer from July 6 – 11 2021.
No announcement has been made yet on what the format of the film festival will be, when its still so uncertain what kind of conditions we will be living under next summer.
The world renowned film festival made the change to an online format with great success this year, attracting more than 43,000 viewers from 34 different countries.
"While we await certainty around the future of large gatherings in the next year, 2020 has demonstrated that whatever restrictions may be in place, the next edition of the celebrated event will take place regardless."
"Filmmakers or companies with works-in-progress, or completed works ready to debut in the new year, are encouraged to begin the submission process early," the festival organisers said.
The Galway Film Fleadh awards both Irish and international films selected for competition in the following categories:
Best Film
Best First Feature
Best Documentary
Best Human Rights Film
There are also individual awards including:
Galway Hooker Award for Outstanding Achievement
Bingham Ray New Talent Award for new/emerging talent
Award for Best Cinematography in an Irish Film
Winners in recent years include Redemption of a Rogue, Henry Glassie: Field Work, Extra Ordinary, Breaking Out, For Sama, A Bump Along the Way, The Dig, Katie, Michael Inside and God's Own Country among many others.
The Early Bird deadline for film submissions is 5pm on Friday, January 29. People who get their films in before then only have to pay a €30 submission fee.
The entry fee goes up to €40 for the regular deadline of Friday, March 26, and €50 for the late entry date of April 9.