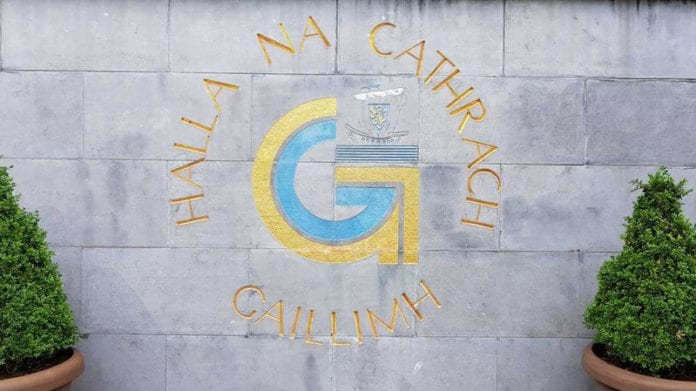 Local residents will be asked in a plebiscite next year whether they want a directly elected Mayor of Galway with executive powers.
Minister of State for Local Government John Paul Phelan announced that a question will be put to the people of Galway and other cities next year.
A plebiscite has been scheduled to coincide with the main local government elections in May 2019.
Votes will be held in Galway, Cork, Limerick and Waterford, Galway county will also be asked in anticipation of merging the two local authorities in 2021.
If the measure is passed, the directly elected Mayor of Galway would have all the same functions as the current role, but also more executive powers that currently reside with the Chief Executive.
The current Mayor of Galway, Niall McNelis, has no more powers than any other member of the city council.
The issue of directly elected mayors for Dublin is to be referred to a Dublin Citizens' Assembly in 2019 for more consideration.
The decision to hold a plebiscite about changing the role of Mayor was made at a cabinet meeting last Thursday, September 27.
It arose from a paper prepared by Minister Phelan, "Local Authority Leadership, Governance and Administration" as one of the potential measures to strengthen local government.
A more detailed proposal on the questions to be put to voters in the plebiscite, as well as the specific powers to be given to Mayors, will be prepared in the coming months.
If Galway's voters do choose to have a directly elected Mayor, legislation will be required to enact the change, which will likely take several months to produce.
The first Mayoral elections could be held by 2020/21.
Galway West TD Hildegarde Naughton and Green Party candidate Eamon Ryan have both expressed their support for the change.
The Taoiseach Leo Varadkar has been talking up the move to change the role of city mayors, which he included in a letter sent to Fianna Fáil leader Micheál Martin.
It was one of several measures included in a package to extend the supply and confidence agreement.
But Mr Martin has said the will be no discussions on extending the government until after the budget.
Deputy Naughton says having an elected Mayor of Galway with executive powers will make the local authority more representative of the people.