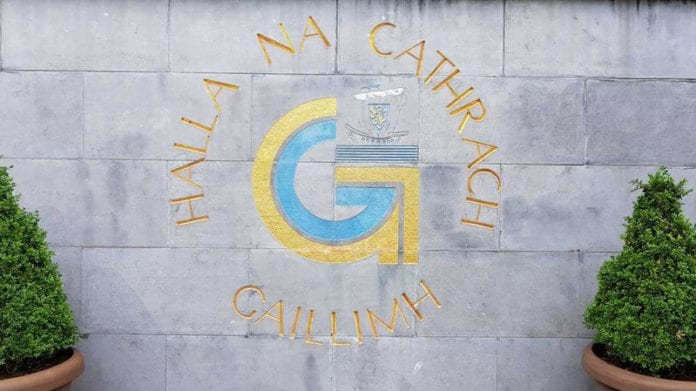 Multiple proposals to end the use of election posters in Galway city have failed, one on legal grounds and one voted down by the city council.
Last November the council voted to create a bylaw banning the use of election posters of politically motivated materials on public facilities or in public spaces.
However the motion was sent for legal advice, which came back this month saying that the city council could not enact any bylaw as election materials are already governed in the Litter Pollution Act 1987.
Councillor Pearse Flannery then proposed that councillors enter into a voluntary pledge to only use election posters in a single designated public area in each electoral ward, or at city hall.
Cutting back on election posters and the waste that can come from them was being debated ahead of the Local and European elections taking place in May.
Over 50 municipal districts around Ireland have already agreed to similar pledges according to Councillor Flannery, who added "let's not be left behind by other cities."
There were concerns from multiple councillors that the proposal would favour incumbents and make it harder for new candidates to get their names out in the public eye.
Other councillors were more forceful it describing it as at being odds with democratic principles, with councillor Peter Keane saying it would be almost an "affront" to democracy to ban posters.
While councillor Billy Cameron said he didn't the Irish people are ready "for any sudden shifts in the way elections are run", but adding that he respected the intention.
However, councillor Noel Larkin said that any difficulties it might cause to election procedure are less significant than the environmental damage that comes from thousands of plastic posters lying in landfills.
"They'll outlast us, and the five generations as well," he said, asking what the problem was with change, "Let Galway be the leader."
Even aside from whether it was right, many councillors were concerned that a voluntary pledge wasn't feasible even if it was unanimous among city.
Councill Donal Lyons said that similar voluntary agreements had been tried in the past, but that once one person broke it, the dam broke.
He added that even if the council got unanimous support for such a pledge now, it was unlikely that MEP candidates would feel obliged to honour it.
The motion was ultimately rejected by the council by a vote of 12 to 5 with one councillor absent.