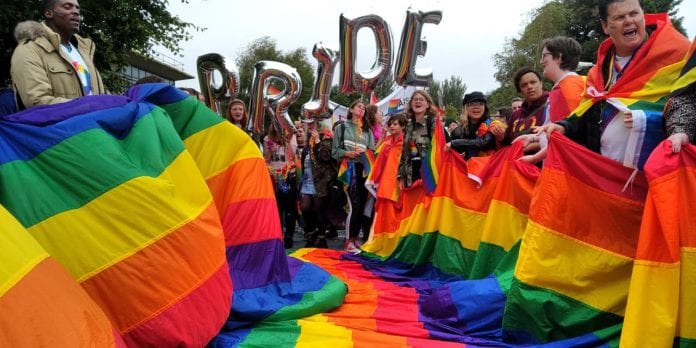 The Galway Community Pride committee has thanked all those who "marched, chanted, and joined us" to make this years Galway Pride the biggest in its 30 year history.
Celebrating 30 consecutive years, Galway Pride 2019 saw nearly 2,000 people marching through the streets of Galway last weekend after a week of talks, events, and a history exhibit of the 30 years of Pride.
The Committee said: "Galway Pride is and always will be by the community, for the community; it's about celebrating our fantastic friends and family in the West. And about making our voices heard from the changes we need to see. It's been a tough journey at times but we're so glad we got to spend it with all of you."
Over the course of the week Pride saw a number of successful events from a Gaylí, to a non-binary panel discussion, tea parties, and a remembrance of their thirty years.
This years Pride was also Galway's first bilingual year, and this is something they believe will also become a lasting tradition.
There were some negative notes over the week, and not just the weather. The Rainbow flag which hung in Eyre Square was stolen twice over Galway Pride week. The Committee added: "It's disappointing but unsurprising to see this kind of targeting. But we know those actions represent a small few and most of Galway stands proudly with us."