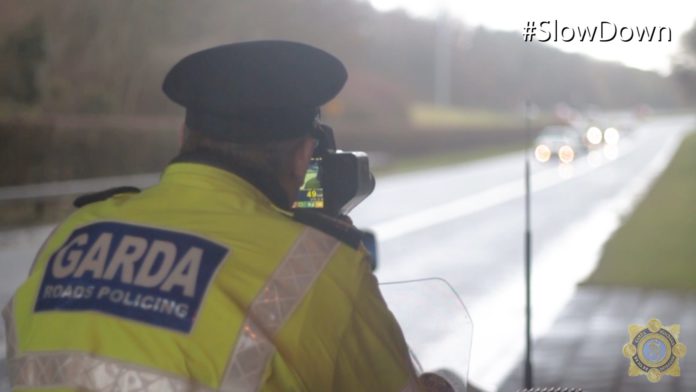 A number of people were caught speeding across Galway today as Gardaí clamped down on motorists as part of National Slow Down Day.
Between 7am and 7pm today, speed cameras checked the speed of 137,824 vehicles across Ireland and detected 878 people travelling over the speed limit.
Among those caught speeding was a motorist on the N6 in Ballybrit, who was clocked driving at 118km/h in a 100k zone.
Another vehicle was caught travelling 63km/h in a 50km/h zone near Na Forbacha, while on the R336 at Baile na hAbhann, a motorist was clocked driving 9km/h over the 50km/h speed limit.
A driver in Lackagh Beg in Turloughmore was also caught speeding, after doing 95km/h in a 80km/h zone on the R354.
National Slow Down Day began at 7am this morning and will continue overnight until 7am tomorrow.
Gardaí and the RSA appealed to drivers to increase compliance with speed limits to reduce the number of speed related collisions, to save lives and reduce injuries on the roads.
Chief Superintendent Ray McMahon Roads Policing Bureau thanked those who travel within the speed limits, which is 'necessary to save lives'.
"While most drivers and riders drive safely and within these limits, there are unfortunately still those who do not. National Slow Down day is about making our roads and our communities safer," said the Chief Superintendent.
"During the current COVID-19 restrictions we have seen an increase in the number of vulnerable users on our roads. Despite reduced volumes of traffic on our roads the levels of speed has increased."
In 2020 there were 137 fatal collisions resulting in 148 fatalities on Irish roads.