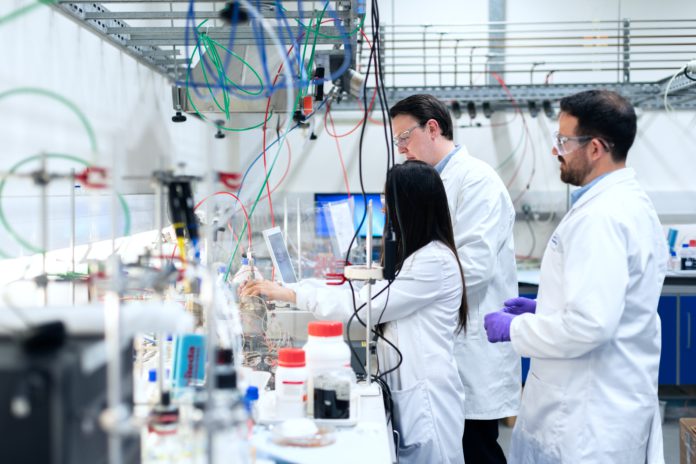 The Galway based medical devices firm CERENOVUS will be increasing its workforce by a third from a €50 million investment announced today.
CERENOVUS, an emerging leader in neurovascular care, is part of Johnson & Johnson Medical Devices Companies.
Minister for Research, Innovation and Science Simon Harris, will attend the announcement of the investment in CERENOVUS Galway this morning.
"This is a significant investment in Galway and a signal of Johnson & Johnson's continued commitment to our growing research, development and Innovation system here," Minister Harris said.
"Galway is now one of Europe's premier MedTech hubs with one of the highest concentrations of medical technology companies in Europe."
"New, innovative technologies and treatments like the ones that are being developed at CERENOVUS will make it possible to deliver better clinical outcomes and improve the quality of life for patients."
CERENOVUS Galway is a world-leading research site for stroke and is at the forefront of developing a broad portfolio of innovative medical devices to treat this debilitating condition.
In Ireland, approximately 7,500 people have a stroke each year, and it is the biggest cause of acquired disability in the country, and the third highest cause of death.
Over 30 new specialised roles are expected to be created at CERENOVUS Galway as a result of this investment, adding to the workforce of 90 already employed at the Ballybrit site.
Michael Gilvarry, General Manager of CERENOVUS Galway, said, "Stroke can be a devastating event for patients and their loved ones, and recovery depends on physicians having options to treat patients effectively and efficiently in the hours after their stroke."
"Our work at CERENOVUS is focused on providing devices that change the trajectory of stroke, to protect patients from stroke-related disabilities."
"We work closely with universities and academics, including strong collaborations locally with GMIT and NUI Galway."
"We are committed to developing differentiated solutions based on physicians' real-world experience of unmet medical needs."