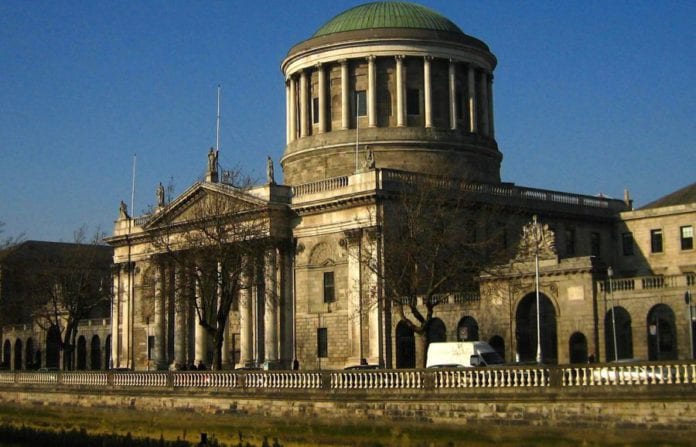 Galway man Raymond Leonard has been found not guilty of an assault on another man in Dublin who later needed surgery on his testicle.
Mr Leonard (35), of Sliabh Ban, Ballybane was acquitted of assault causing harm against Nicholas Devlin after a four day trial at Dublin Circuit Court.
He pleaded not guilty last week to assaulting Mr Devlin on August 30, 2015 at Anna Villa in Raneleagh.
The jury delivered a unanimous verdict after deliberating for 90 minutes on the fourth day of proceedings.
According to the Irish Times Garda Gregory Devoy told the court that Mr Leonard gave a voluntary interview to Gardaí some six months after the incident.
During the interview he said that he couldn't remember that night, and had never been in a fight in his life.
When cross examined by Defence Barrister Keith Spencer, Mr Devlin said that he remembered his attacker as being 6ft, and wearing a dark shirt.
Mr Spencer told him that his client is 5ft 8, and that CCTV showed him wearing a white shirt on the night on in question.
Mr Devlin had previously identified Mr Leonard as the person who attacked him from CCTV footage during the garda investigation of the assault, and again in court.
The defence barrister said there was some uncertainty in his language when he said "I think I'm certain" when pointing out his alleged attacker on CCTV in court.
But Mr Devlin said this was the same person he identified to gardaí when shown the footage previously.
The incident happened after Mr Devlin was ejected from McSorley's pub in Raneleagh after an incident with bar staff who were cleaning up.
Mr Devlin told the prosecutor, barrister Diarmuid Collins, that he approached another group of people outside to ask if they knew the staff, since they'd been allowed to stay.
He said that this group of people were aggressive, and after a short confrontation one man punched him twice in the face and kneed him in the groin.
Mr Devlin said that he crumpled to the ground and felt "extreme pain" in his groin. Shortly afterwards he left with his partner and two friends.
The next day, after going to the hospital with the pain, doctors told him he had a ruptured testicle, and part of it ended up being surgically removed.
When asked about the discrepancy between his description of his attacker and the accused's appearance and dress, Mr Devlin said that he felt it was consistent to give the same evidence, and he thought he saw a dark shirt.
Shane Butler, who was the bouncer at McSorley's that night, said that when he removed Devlin from the bar he was loudly verbally abused.
He also confirmed that an incident report he filed afterwards confirmed that Mr Leonard was 5ft 8 and wearing a dark shirt.
Mr Devlin denied that he misrepresented how aggressive he was after being ejected from the bar.
Violeta Bernades, Mr Devlin's partner, testified that there was a group of around five people outside McSorley after her boyfriend was thrown out.
She said that she saw a tall, thin, fair-haired man dressed all in black push Devlin against the window of another building.
When she tried to pull him off, she said someone else grabbed her and threw her to the ground.