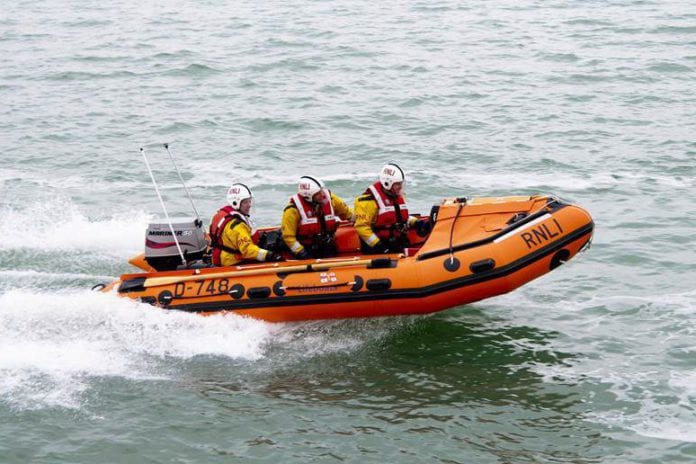 The Galway RNLI lifeboat came to the rescue of two people who found themselves cut off and trapped by the rising tide in Galway Bay on Sunday.
Two people, a man and a woman, had walked out to Seaweed Point near Blackrock on Sunday afternoon, when the spring tide submerged the way back, cutting them off.
An alert member of the public raised the alarm, and the Coast Guard sought the assistance of the Galway RNLI, which launched its lifeboat at 4:43pm.
While the lifeboat was on its way the man, unaware that help was coming, began swimming to shore to try and get help.
He was met there by a member of the RNLI station shorecrew, and confirmed to them that another person was still stranded.
This information was conveyed to the lifeboat crew, who located the woman sheltering from the wind after searching the area.
The two were brought back to the lifeboat station, where it was found that they did not require medical attention.
The crew on this call out were Helmsman Dave Badger, Brian Niland, David McGrath and Ross Forde.