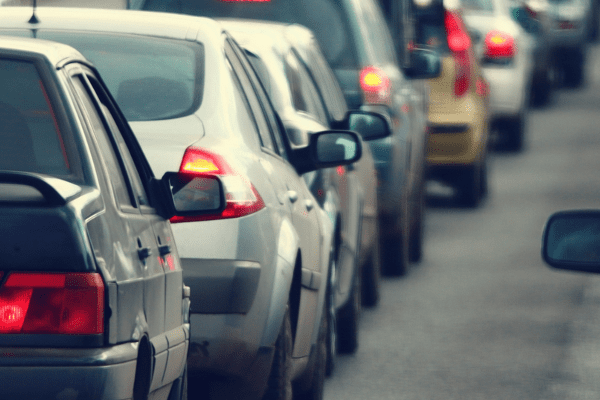 Traffic levels in Galway City are more than two and half times higher than this time last year as lockdown restrictions begin to slowly ease.
Traffic levels on Bothar na dTreabh on Monday, one of the busiest routes in Galway City, were 164% higher than the same date last year.
Between 7am and 10am yesterday, Transport Infrastructure Ireland recorded 3,721 cars alone on the N6 Bothar na dTreabh. This is an 18% jump in traffic levels seen there compared with a week ago, and just 8% lower than before COVID on the same date in 2019.
Monday saw a significant number of changes made to the current Level 5 regime of COVID restrictions, which would have a significant effect on the number of cars on the road.
For starters, the travel limit was expanded from 5km to anywhere within your county, or 20km if you live near the county border.
But what would perhaps have a greater effect on the number of journeys seen in the morning is that Monday saw the reopening off all the construction sector for all residential and childcare projects, and schools fully reopening for the first time this year.
Compare that with mid-April 2020 when we were in the midst of the first lockdown, with schools closed, the vast majority of businesses shut, and even tighter travel limitations than the recent 5km limit.
The TII's analysis of traffic across fifteen major motorways and national routes in the country shows that the number of cars on all of them is at least twice as high as last year.
The largest increase compared with 2020 is on the M1 motorway, south of the border at Jonesboro, where there were 239% more cars passing on Monday than last year.
While Galway City is roughly in the middle of the table when comparing figures with last year, traffic levels here have recovered to amongst the closest to pre-pandemic levels in the country.
Of all the routes being monitored by TII, the only location closer to 2019 traffic levels was on the M4 between Cellbridge and Maynooth, where there were just 7% fewer cars on Monday than before COVID-19.