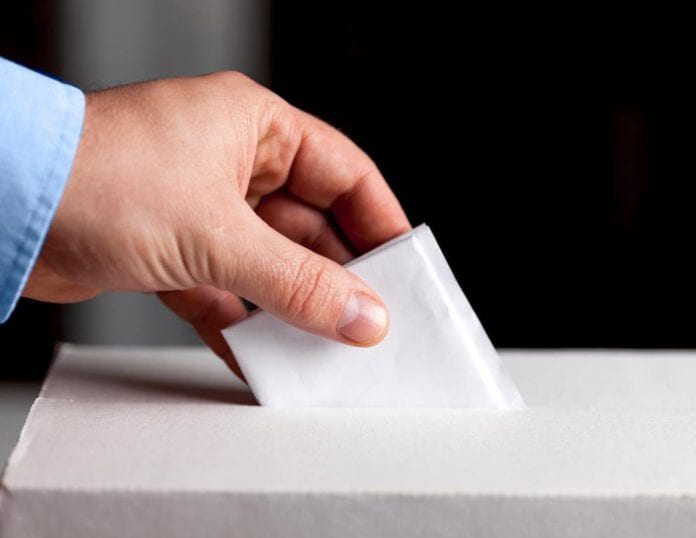 The Galway City Central Ward is one of the more unpredictable wards.
There is a total of 16 candidates running in the Ward with 6 seats being up for grabs.
Fine Gael – Frank Fahy & Eddie Hoare 
Fine Gael will be hoping to keep their two seats in the City Central Ward.
To make this happen Frank Fahy must be re-elected to the Council Chamber.
The Menlo native became a Councillor in 2011 while serving as deputy Mayor that same year.
He served as Mayor of Galway in 2015.
He was involved in the campaign to stop Galway City Council putting a road through Merlin Woods
The Fine Gael Councilor also helped to prevent the removal of the roundabout at the Menlo Park Hotel on safety grounds,
He also secured funding of €25,000 to restore the Gate Lodge at Menlo Castle.
Eddie Hoare is seeking to fill the void left by retiring Fine Gael Councillor Pádraig Conneely.
The St Michael's Midfielder intends to promote and encourage the active involvement of people in community sports, clubs and societies.
The chartered accountant is a keen supporter of local business and vows to fight for a supportive environment for businesses to thrive in the city.
The first time candidate is a supporter of increased investment in social and affordable housing.
Fianna Fáil – Imelda Byrne & Ollie Crowe
It will be a good day for Fianna Fáil if they can mange to add an extra seat in the Galway City Central Ward after coming very close in 2014.
Ollie Crowe was comfortably re-elected in 2014 and should have no issues regaining his seat this time around.
The sitting Councillor is looking to work to resolve the Housing and Homeless crises.
He promises to campaign for better health services while promoting Galway City at home and abroad.
He has also outlined his support for local sports bodies and amenities.
Imelda Byrne is hoping to capture a second seat for Fianna Fáil in the City Central Ward.
This second seat has alluded Fianna Fáil over the last few elections.
In 2014, the second Fianna Fáil candidate Nicola Deacy narrowly lost to Sinn Féin for the last City Central seat.
Imelda Byrne has pledged to deliver more social housing units and better access to affordable rents.
She is a supporter of rate increases being rolled out over a period of 5 years instead of 1 year to help SMEs across Galway.
The Henry Street native intends to push for investment in roads, and increasing the transport facilities available to local residents.
Sinn Féin – Mark Lohan 
Mark Lohan was co-opted onto Galway City Council in October 2016 and is a well known figure through his work as a trade union official.
When it comes to parks and playgrounds the Sinn Féin representative wants to 'continue to protect Terry Land Forest Park, Merlin Woods and all our great recreational and amenity areas'.
The former president of the Galway Council of Trade Unions previously built social clauses into public procurement contracts in Galway City.
The purpose of these clauses is to ensure that local construction workers are hired on publicly funded construction projects over a certain euro threshold.
If elected, he has promised that these clauses are enforced and expanded to include more Galway workers on these projects.
The Menlo man says he will push for affordable homes for people in Galway City who are not on the social housing list but yet cannot secure a private mortgage.
Labour – John McDonagh
John McDonagh will be running in place of the veteran Labour Councillor Billy Cameron who will not be seeking re-election.
The retail worker will have big shoes to fill with Councillor Cameron having served 3 terms on Galway City Council.
John McDonagh outlined his priority of increasing the provision of Social and Affordable housing.
The Shantalla resident wants to be a direct link between community groups and Galway City Council.
He is also strongly in favor of the development of waterways and green areas.
Green Party – Martina O'Connor
Martina O'Connor will be looking to secure the Green Party's first seat on Galway City Council since 2004.
The latest polling has indicated a surge in support for the Green Party nationally but whether this translates to the Galway City Central Ward is a different story entirely.
Martina O'Connor is running a campaign that emphasizes the importance of the provision of green spaces which 'effect the mental and physical health of local residents'.
Furthermore, the issues of health care and planning are at the forefront to her campaign.
S
olidarity/People Before Profit – Joe Loughnane
Joe Loughnane is known around Galway for his dedicated activism.
The Lough Atalia resident is well recognized as the founding member of the Galway Anti-Racism Network.
The first time People Before Profit candidate is seeking to 'stop the sell-off of public land such as the docks and Nuns Island and use it to build public housing'.
He has promised to push for suitable accommodation for students, travellers and people with disabilities.
The long-time community activist has pledged to vote to reduce the property tax and lobby to scrap it.
Social Democrats – Sharon Nolan 
Sharon Nolan wants to be a progressive addition to the City Council.
If elected, she wants to see public housing increased and will support the rights of renters.
She has highlighted the need to support better public transport and cycling infrastructure.
The Social Democrats activist has also promised to push for investing in playgrounds and recreational facilities.
Aontu – Cormac Ó Corcoráin 
Aontu will be making their debut on the ballot paper in Galway City Central.
The newly
formed pro-life party will be running Cormac Ó Corcoráin who ran unsuccessfully as an Independent candidate in 2014.
Ó Corcoráin wants to fight for 'jobs in Galway, boosting local business and reducing rates'.
He is in favor of reduction in the property tax.
In addition the Aontu activist would like the arts to be 'accessible to all'.
Independent – Mike Cubbard 
Independent candidate Mike Cubbard topped the poll in 2014 with 13% of the first preference vote.
The Councillor is seeking re-election by 'prioritizing youth engagement programs and mental health awareness'.
He has identified housing as a key area.
During his time as Councillor, he proposed a 12-week limit on rent arrears for cases delayed in assessment. This was subsequently passed by the city council.
He has promised to continue to fight for those in need of housing.
Moreover Mike Cubbard has promised to seek a greater Garda presence on the streets of Galway City.
Independent – Colette Connolly 
Colette Connolly was co-opted onto the Galway City West Ward in 2016 when her sister Catherine Connolly was elected as a TD for Galway West.
If re-elected, The sitting Councillor will seek to deliver public and affordable housing.
The former Labour representative declared that implementing a climate action policy will be a priority for her.
She intends on developing a strategic plan for Galway's waterways and supports the appointment of a Bio-diversity Officer.
Independent – Mike Geraghty
Mike Geraghty is once again running in the Galway City Central Ward.
The Independent candidate unsuccessfully ran for City Council in 2014.
Among other things, Mike Geraghty has called for the restoration of Menlo Castle for multi recreational use.
He is in favor of park and ride facilities to be established.
If elected, the Newcastle resident intends to campaign for a bus service directly from Knocknacarra to Eyre Square and on to Parkmore.
Furthermore, the Independent candidate believes the Mayor should be directly elected.
The remaining three candidates in the Galway City Central Ward are Patrick Feeney, Daragh O'Flaherty and James O'Toole all of which are running as Independent candidates.