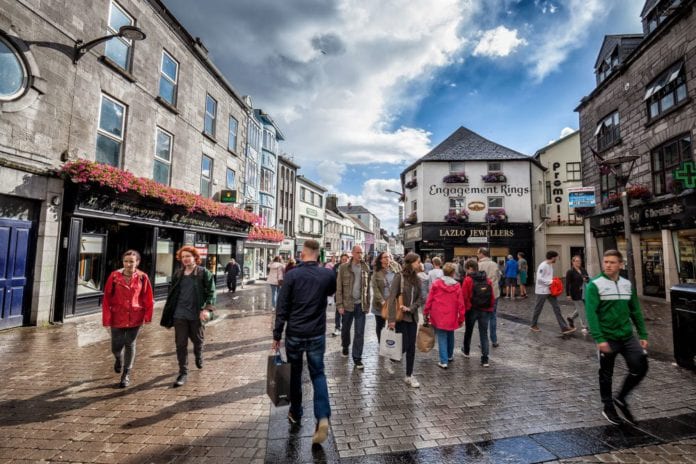 Galway city and Clifden will both share in the €15.5 million Fáilte Ireland 'Destination Towns' initiative to boost their attractiveness and tourism appeal.
This scheme from Fáilte Ireland is part of the National Tourism Development Authority's efforts to get a better regional spread of visitors to Ireland and the revenue they bring.
Through this programme each Local Authority in Ireland was able to nominate one town to receive up to €500,000 in funding to improve its offerings for tourists.
The funding will be delivered in two allocations, with the majority coming in the first wave.
The first allocation of funding for Galway city and Clifden will come in January of next year, with the remainder to be delivered later in the Spring.
Minister for Tourism Shane Ross said that tourism's importance as an economic driver for Ireland cannot be overstated, supporting 260,000 jobs around the country.
"Initiatives like Destination Towns, funded through the Government's Project Ireland 2040, is a great example of how investing in infrastructure can deliver long-term economic benefits for local communities."
"The investment awarded to the towns across Ireland today reinforces the Government and Fáilte Ireland's commitment to growing the tourism sector and the benefits it brings to regions throughout Ireland."
The purpose of this scheme is to provide funding directly to councils to enhance public spaces such as squares, streetscapes and markets in a way that will engage tourists and enhance their experience in key towns.
Projects which could be supported under this initiative include spaces for food and craft markets, areas for town centre events, public art displays as well as orientation and signage to help visitors explore a town's local heritage. 
Fáilte Ireland's CEO Paul Kelly said "The towns which reap the greatest benefits from tourism and schemes like Destination Towns are those where all local tourism players work together – from Local Authorities and businesses to the communities themselves.
"A core focus of Fáilte Ireland's work is to drive a greater regional spread of visitors and revenue across the country. Initiatives like our Destination Towns scheme are critical in doing this by boosting the tourism appeal of destinations across Ireland.
"We're delighted with the support from the Local Authorities and we would like to thank them for their work in putting forward such compelling cases for investment."