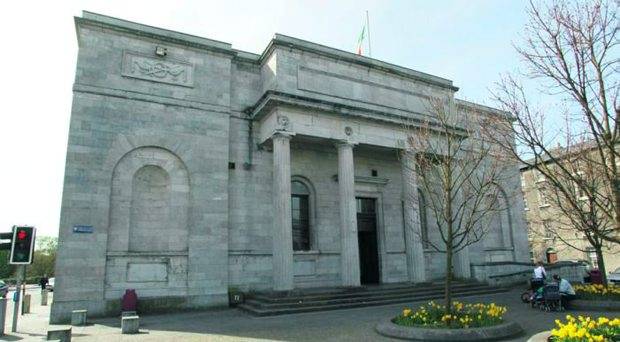 A Galway man received a six year jail sentence at Galway Circuit Court last week for sexual assault on a then 16 year old girl.
Kevin Corcoran (24), of Gortanumera, Portumna was convicted of sexual assault on a girl who was a minor at a time during his 21st birthday party at a bar back in 2015.
He was found guilty by a jury after just over three hours of deliberations at a trial in Galway Circuit Court in November and remanded in custody for sentencing.
Defence barrister Conall McCarthy said at the outset of the sentencing hearing that Corcoran does not accept the verdict of the jury in this case.
The Circuit Court heard that the assault took place at bar where Corcoran was celebrating with a group of friends on November 22, 2015.
The teenage girl had also gone out to play pool and socialise with her friends at the same bar that night as well.
In the early hours of the morning she had left the bar to go home, when Corcoran convinced her to return and rejoin the party, which had at this point moved upstairs to a pair of rooms he and his friends were renting for the night.
It was in one of those rooms where Corcoran assaulted her after she had been left alone, pushing her down on the bed and pulling off her jeans.
He forcibly penetrated her with his fingers while she yelled at him stop, before fleeing the room afterwards.
Forensic evidence
During the trial the court heard evidence from Dr Joanna Freeman, medical examiner at the Galway Sexual Assault Treatment Unit.
She examined the victim in the hours after this assault took place, and said that lacerations found in the examination were consistent with digital penetration.
Dr Lorna Flanagan from Forensic Science Ireland was responsible for inspecting the clothes the girl was wearing at the time and testing for any potential DNA.
She said that samples from inside the girl's underwear were insufficient to create a DNA profile of the person who had left them.
But she also noted that the jeans the girl wearing that night were missing a button and that the zip was broken.
This damage was "not due to normal wear and tear and was likely caused by pulling with force" Dr Flanagan said.
Victim impact
Speaking at the sentencing hearing the girl said that she left the bar that morning "traumatised, scared, abused, and bleeding" and running to her mother.
Before this she said that she was a "happy, confident, outgoing girl", but that in the time since she has repeatedly self-harmed and attempted suicide.
"You were my first sexual experience which is so, so wrong," she said, adding that from now on she will try and get that bright girl back and "leave you in the past".
Garda Geraldine Dillon also took the stand during the sentencing hearing to restate the facts as the were heard during the trial.
She also told the court that Corcoran has 52 previous convictions ranging from road traffic offences to theft, criminal damage, assault, burglary, and possession of a knife.
Judge Rory McCabe said that Corcoran is a relatively young man who has nonetheless managed to rack up a significant amount of convictions for a broad spectrum of offences.
The evidence of the impact that this has had on the girl was "clear, concise, and to my mind without any hint of exaggeration", he added.
There was little to offer in mitigation, the judge said, and as Corcoran does not accept his guilt he could not suspend any portion of the sentence.
Judge McCabe sentenced Kevin Corcoran to six years in prison.