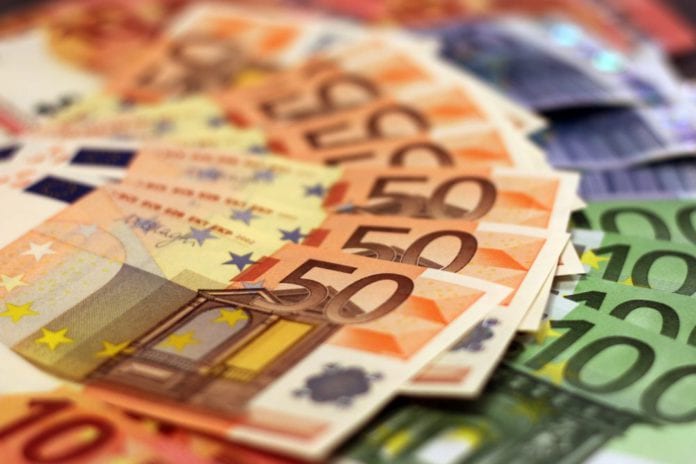 Almost €750,000 in grants have been awarded to 33 Galway charities, community groups, and social enterprises under the COVID-19 Stability Fund.
"This is welcome additional funding boost for these groups who give so much to those in need and who have found fundraising very difficult during COVID-19," said Galway East TD Seán Canney.
Minister of State Joe O'Brien this week announced that an additional €10 million was being distributed to charities around the country this year under the Fund.
The money was announced as part of Budget 2021, and brings the total capital for the Stability Fund to €45 million.
The Covid-19 Stability Fund was established in May to provide immediate, short term cash flow to qualifying organisations which provide critical services to those most vulnerable in society.
The funding was intended for organisations in danger of imminent closure due to a in reduction funds-raised or traded income because of COVID-19 restrictions.
The original grants levels were awarded based on the assumption that COVID-19 restrictions would be short lived, however the second lockdown made it hard for organisations to get back to fundraising.
"I am very happy to be able to provide some additional funding to organisations approved for funding under the COVID-19 Stability Fund," Minister O'Brien said.
"The previous funding is supporting a diverse range of organisations providing critical services to communities all over the country and I hope that this additional funding will provide them with the resources they need to continue this work.
"I would like to take this opportunity to thank organisations in the community and voluntary sector, charities and social enterprises for the support they are providing to the most vulnerable in our communities during this pandemic".
Cancer Care West – €90,500
Galway Simon Community – €90,500
Croí – €90,500
COPE Galway – €90,500
Galway Hospice – €90,500
Galway Traveller Movement – €35,601
East Galway & Midlands Cancer Support – €24,190
Is Maith É an Caint – €21,038
Tearmann Eanna – €18,343
Hand in Hand – €17,523
Galway Rape Crisis Centre – €15,897
Claregalway & District Day Care Centre – €15,680
Act For Meningitis – €15,049
Tuam Cancer Care – €13,563
Comhairle Ceantair na n-Oileán – €13,378
Galway Autism Partnership – €11,852
Ballinasloe Social Services – €11,482
Connemara Community Radio – €9,992
Westside Resource Centre – €9,237
Area Renewal Company Clifden – €7,854
Ballygar and Districts (Ballygar, Newbridge, Toghergar) – €7,213
AMACH! LGBT+ – €6,884
Gort Cancer Support Group – €6,690
The Athenry Community Council Trust – €6,385
Our Lady's Boy's Club – €5,475
Helplink Support Services – €4,562
Galway Teleworking Co-Operative – €4,120
Inishbofin Community Services Programme Co – €3,468
Galway Head Injury Support – €2,779
Ionad Pobail Chill Chiarain – €2,067
Williamstown Development Company – €1,730
Cosain – €1,425
Amicitia Health & Social Care – €1,061